5 Top-rated Immigration Consultants in Montreal, Quebec [2023]
Take a glimpse at our top picks for the 5 Best Immigration Consultants in Montreal, Quebec who can have your back in all aspects of Canadian immigration.
For foreigners moving to Canada, Montreal is a particularly popular destination. The city is full of exciting opportunities for newcomers. Plus, the Province of Quebec boasts a diverse population.
Home to 100+ ethnic and cultural communities, Montreal is also the 2nd largest French-speaking city in the world, after Paris!
These certified Canadian immigration consulting firms have been handpicked exclusively based on Business History, Public Reviews, Location, Range of Services, Fees, Paid or Free Consultation, Special Offers, Client Engagement, Awards & Recognition and other rating factors.
Montreal's 5 Best Immigration Consultants
Searching for an immigration consultant near me? Here are the five top-rated immigration counsellors that you could find in Montreal, Quebec, Canada:
| S. No. | Immigration Consulting Firms | Ratings |
| --- | --- | --- |
| 1 | Zouein Immigration Consulting | 4.8/5 |
| 2 | ImmigCanada | 4.5/5 |
| 3 | Pro Immigration | 4.3/5 |
| 4 | Root On Immigration Consultants Inc. | 4.6/5 |
| 5 | R&K Consulting | 4.7/5 |
5 best immigration consultants near me
1. Zouein Immigration Consulting
Zouein Immigration Consulting is among the best immigration consultants in Montreal incorporated under Canadian Law. It is headed by Mr Gerard Zouein, a Regulated Canadian Immigration Consultant (RCIC).
He is an amazing consultant and an active member of The Immigration Consultants of Canada Regulatory Council (ICCRC), The Registre du Quebec des Consultants en Immigration (RQCI), and The Canadian Association of Professional Immigration Consultants (CAPIC).
Mr Gerard Zouein will personally oversee each and every file and is always available to answer your questions about Canadian Immigration Laws and Processes.
Highlights
Provide services in many languages including – English, French, Arabic, Armenian and Spanish
Assess your eligibility for immigration for FREE
Also provide Pre-Departure Orientation and Post-Arrival Services
Reviews
Our experience with Zouein Immigration can best be described as seamless. If you are looking for fast, efficient and effortless (from your part), this is the place to be. Mr. Zouein was kind enough to keep his availability and consulting services open even after we received our visa. Highly recommended 👌

Talar Kassabian
CHECK THIS OUT – 10 BEST IMM CONSULTING FIRMS IN TORONTO, ON
ALSO READ – 5 BEST IMM CONSULTING FIRMS IN OTTAWA, ON
2. ImmigCanada
ImmigCanada of Winnipeg, Quebec is one of the top companies offering immigration and visa services to foreign students, families, business travellers, and other visitors to Canada. Their highly qualified immigration specialists assist clients with successfully applying for and receiving Canadian visas on daily basis.
The firm is led by a seasoned immigration consultant Ms Eivy Joy Quito. She is an active member of the CICC (No. R512178). Eivy is aware of the significance and viability of each immigration application because she is an immigrant herself.
ImmigCanada will assist you in every possible way to realize your Canadian dream!
Highlights
Highly accomplished team includes professionals with certifications from both Federal and Quebec Provincial regulatory councils
Has an immigration blog that brings you the latest trends, policy, and immigration updates
Reviews
I had reached out to ImmigCanada Immigrations to help me with my work visa application for Canada. I am very happy with their work. I would like to thank my case manager who specifically for her constant assistance. She has been very pro active in answering all my queries and concerns. She made the entire process absolutely smooth for me. Highly professional and knowledgeable. I strongly recommend their services.

Losi Rose
3. Pro Immigration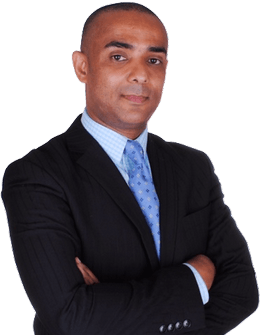 | | |
| --- | --- |
| BEST KNOWN FOR | Permanent Residence, Temporary Residence, Other Immigration Services |
| IMM CONSULTANT | Mohamed Rachid |
| WEBSITE | https://www.pro-immigration.ca/ |
| EMAIL | INFO@PRO-IMMIGRATION.CA |
| TELEPHONE | +1 514-558-1541 |
| LOCATION | 6000 Ch. de la Côte-des-Neiges, Montréal, QC H3S 1Z8, Canada |
Pro Immigration offers both exceptional consultation services and online assessment with different certifications under the hood. It is a consulting firm committed to offering clients professional, high-quality services at reasonable pricing while assisting them in achieving their goal of immigrating to Canada.
Mohamed Rachid is a licensed Canadian immigration consultant (member of ICCRC # R420535) He has held a management bachelor's degree from HEC Montréal's École des Hautes Études Commerciales since 2011. Mr Rachid is known for offering sound advice to clients related to their plans to study and immigrate to Canada.
So if you want professional immigration advice or more information about the best ways to immigrate, study, or work in Canada; this could be the perfect spot.
Highlights
Services include preparation, counselling and representation in all immigration application procedures
Rates are very competitive
Payment methods are adapted according to your financial resources
Reviews
Excellent service! Best Canadian Immigration Consultant in Montreal! Very thorough, takes the time to ensure that all documents are compliant. Very good knowledge and very professional. Focused on results and customer service. I 100% recommend his services! Personally, we went through the sponsorship and work permit procedures for my wife and it was a success! Pleasure! Thank you !

Ryad Azzouni
4. Root On Immigration Consultants Inc.
| | |
| --- | --- |
| BEST KNOWN FOR | Student Visa, Work Permit, PNP, Express Entry, Quebec Immigration |
| IMM CONSULTANT | Ronak Patel |
| WEBSITE | https://rooton.ca/ |
| EMAIL | info@rooton.ca |
| TELEPHONE | +1 438-402-8750 |
| LOCATION | 1800 René-Lévesque Blvd W #706, Montreal, Quebec H3H 2H2, Canada |
The next name on our list of best immigration consultants in Montreal is Root On Immigration Consultants Inc. They cater to applications such as provincial nominee programmes, business visas, temporary resident permits such as visitor and work visas, and student visas.
Ronak Patel is a member of the regulatory council for immigration consultants in Canada and has nearly ten years of experience in the immigration industry. Contact him to find out whether you qualify under Federal programs or any of Quebec's immigration programs.
Highlights
Complete guidance and personalized solutions to your queries
Has a decade of experience handling immigration applications
Reviews
Speaking from personal experience, these are by far the best Consultants in business. They are on-point professionals. My file was critical as I was near my Permit expiration. Root-On kept my file as a priority and helped me throughout. With their services, my file was applied in a matter of weeks. I recommend Root-On to all students seeking professional services at reasonable terms & prices. Root-On is always active & will keep you updated weekly even after the file is applied, until approval… Thanks to Root-On for their services.

Ashish
5. R&K Consulting
R&K Consulting is an immigration consultancy firm located in Montreal and Toronto, Canada providing immigration assistance like no other.
Ms. Kate Min Kwon founded R&K Consulting and is a specialist in immigration to Canada. She has been a member of ICCRC and MIFI since 2018. Based on her more than ten years of experience working in the Canadian immigration industry, Ms Kwon offers clients the highest calibre of immigration consultancy services and represents clients.
Besides this, she is very knowledgeable and experienced in visa applications and immigration laws.
Reviews
We were unsure if investing in a consultant to help with my husband's Permanent Residency application was necessary, but I am extremely happy we decided to hire R&K Consulting.

They made the process SO much easier and less stressful. We actually weren't even sure if we'd be able to apply in time as we had a very small window (around a month) to prepare/send in the application, but they made it happen! We are so eternally grateful to them.

Erika, our consultant, was always so quick to reply to our emails about any questions we had. She is very knowledgable about everything which helped put our worrying minds at ease.

And on top of that, she is super sweet which made the whole experience even better. We cannot recommend her enough. Thank you Erika and the rest of the team. 🙂

Alexis Horner-Borsu
FAQs on Montreal Immigration Consultant
Do I need an immigration consultant in Montreal to apply for Work Permit?
Given that there are numerous ways to obtain a Canadian visa, this varies depending on the nature and kind of applications. According to the kind of work permit you require, you may hire a consultant for a free or reasonably priced immigration consultation.
Are immigration consultants actually worth it?
In the modern world, sound advice is a priceless commodity for less fortunate individuals. To handle complicated Canadian immigration applications, Immigration consultants are a godsend!

So yes, there are several immigration consultants to pick from in Montreal, Quebec which is actually worth the time and effort.
How much does an immigration consultant charge in Quebec?
The cost of consultations in Quebec for Canadian immigration often varies by programme. For example, a Canadian Experience Class application assistance may cost you somewhere in the range of $2,500 – $3,500.
Conclusion
In a nutshell, if you're looking for renowned immigration consulting and naturalization firms in Montreal (Quebec) and nearby, look no further than these 5 Top Immigration Consultants.
Always make sure to verify that your immigration consultant is authorized—they are licensed and "active"—by using the public search register.
Disclaimer:
The above post is intended for general information only and does NOT constitute legal advice or a solicitation for investment. The information from this website must NOT be taken as personal advice given to the readers. This site or its owners are NOT affiliated, approved or endorsed by IRCC, the Canadian government or any immigration law firm. The official IRCC website is www.cic.gc.ca.