5 Best Immigration Lawyers in Saskatchewan, CA (2023)
If you're envisioning a new beginning in the heart of Canada, specifically in the welcoming province of Saskatchewan, you're in for a treat. In this vast and diverse land, navigating the intricacies of immigration can be a bit overwhelming. But fear not, as this article sheds light on the 5 Best Immigration Lawyers in Saskatchewan. These legal maestros have years of experience and extensive knowledge to navigate the nuances of immigration in this picturesque province.
Join us as we delve into the profiles of these top-tier lawyers, dedicated to making your immigration journey in Saskatchewan not just legal but also seamlessly aligned with your aspirations.
RELATED: Top 5 Best Immigration Consultants in Saskatchewan
Saskatchewan's Top 5 Immigration Lawyers
The top five immigration lawyers we've determined to be the best ones near you in Saskatchewan, Canada are as follows:
Veeman Law (4.9/5)
Matt M. Sirois (4.6/5)
Seyoum Law Office (4.5/5)
Uppal Pandher LLP (4.2/5)
Amirzadeh Law Office (4.0/5)
1. Veeman Law
| | |
| --- | --- |
| BEST KNOWN FOR | Citizenship, Citizenship Applications, Detention Reviews, Express Entry Applications, Humanitarian and Compassionate Considerations |
| IMMIGRATION LAWYER | Chris Veeman |
| WEBSITE | https://veemanlaw.com/ |
| EMAIL | chris@veemanlaw.com |
| TELEPHONE | +1 306-373-8472 |
| LOCATION | 616 10th St E, Saskatoon, Saskatchewan S7H 0G9, Canada |
The Saskatoon-based law company Veeman Law specialises in both business and personal immigration. At Veeman Law, they help with provincial nominee programs (particularly SINP applications), work permits, business visitors, and entrepreneur applications.
Chris Veeman has spent more than 10 years assisting people in reuniting with their relatives in Canada, assisting employers in hiring the competent foreign labour they require, and assisting those who are being persecuted in finding safety in Canada.
Unlike other attorneys, we work on a flat rate basis, which means that you will be aware of the cost upfront since they provide you with an estimate that takes into account payments that must be paid to the govt. agencies.
Read the full list of Saskatoon Immigration Lawyers.
Highlights
Experience with all aspects of Canadian immigration and refugee law
Fee for the Initial Consultation is $325 for up to one-hour time duration
Operate on a "flat rate" basis
Reviews
"I am grateful to Veeman Law in Saskatchewan for their support in helping me gain permanent residence in Canada. I would heartily recommend them to anyone in need of Canadian immigration aid. They meticulously examined every aspect to ensure I was completing everything in the most correct and helpful way possible, gently guided me through every stage of the procedure, and provided countless answers to my queries. Most significantly, they helped me feel less anxious during what was unavoidably a drawn-out and demanding procedure—especially considering that everything took place during the pandemic. We especially appreciate Denise's knowledge and soothing comfort. I now have my PR card and am happily residing in Saskatoon." – Google Reviews
2. Matt M. Sirois
| | |
| --- | --- |
| BEST KNOWN FOR | Permanent residence applications through the Saskatchewan Immigrant Nominee Program (SINP) |
| IMMIGRATION LAWYER | Matt M. Sirois |
| WEBSITE | http://willowswellsch.com/ |
| EMAIL | msirois@wwobllp.com |
| TELEPHONE | +1 306-565-4815 |
| LOCATION | 1916 Dewdney Ave, Regina, Saskatchewan S4R 1G9, Canada |
Willows Wellsch Orr & Brundige LLP is a flexible and resourceful law firm with the capacity to provide its clients with a depth of expertise and devoted experience. As far as immigration law is concerned, WWOB LLP handles a wide variety of immigration law matters.
Matt M. Sirois is a member of the Law Society of Saskatchewan as well as the Canadian Bar Association and the Immigration Law South Section of the CBA. Matt focuses his practice primarily on immigration, wills, and estate planning issues. His immigration law practice combines applications for federal temporary and permanent residence, spouse sponsorships, SINP, and other categories.
Through the Saskatchewan Immigrant Nominee Program, he is the best man for the job who can help with applications for permanent residency (SINP). Besides this, Humanitarian and compassionate applications, labour market impact applications, refugee claim applications and appeals, spousal appeals, Canadian immigration appeal and litigation services, and citizenship appeals are among the additional immigration law services offered by WWOB LLP.
Read the full list of Regina Immigration Lawyers.
Highlights
Previous members of the firm have been appointed as judges to the Saskatchewan Bench
Over five decades of legal experience
Known for a tradition of legal excellence and quality service
Reviews
"The staff is professional and have great understanding of immigration. They will listen to you and invest time in your case to understand and help you in getting better results." – Google Reviews
3. Seyoum Law Office
Need a reliable immigration lawyer that can handle your complex case? Firew Seyoum's Seyoum Law Office is for you!
Seyoum Law Office offers unparalleled legal representation across a comprehensive range of practice areas that play a fundamental role in the success of their clients. The subjects of employment law, immigration law, real estate, corporate law, commercial law, contracts, wills, and other areas have all been heavily practised by Firew Seyoum. He has successfully argued cases before judicial and administrative tribunals on behalf of clients.
Read the full list of Saskaton Immigration Consultants.
Highlights
Have 14 years of extensive experience representing clients in various legal matters
Handle all types of immigration matters and represent clients before immigration authorities, tribunals or courts
Also provide legal representation to corporate clients in business immigration matters
Handle and process U.S. waiver applications of individuals
Competitive, reasonable and transparent legal fees
Reviews
"I contacted Mr. Seyoum after a friend suggested him to me since I had a lot of questions and concerns regarding a private subject. I would advise anyone in need of legal representation to contact him since he was incredibly kind and helpful. He provides materials to assist you and explains things in great depth." – Google reviews
4. Uppal Pandher LLP
| | |
| --- | --- |
| BEST KNOWN FOR | Express Entry, Super Visa, Student Applications, Skilled Worker Applications, Secondary Reviews to PNP's, Sponsorships |
| IMMIGRATION LAWYERS | Atinder Uppal, Kanwal Pandher |
| WEBSITE | http://www.uppalpandher.com/ |
| EMAIL | auppal@uppalpandher.com |
| TELEPHONE | +1 306-952-2222 |
| LOCATION | 2155 Airport Dr #3, Saskatoon, SK S7L 6M5, Canada |
Uppal Pandher is another top-rated immigration law firm established in Canada in the province of Saskatchewan. The company has excellent professional capability to meet its clients' demands. Their immigration lawyers are dedicated to providing customers with quick, high-quality legal solutions.
Every case receives careful consideration, and every tool at their disposal is used to guarantee successful outcomes for the client. The highest level of service is provided to ensure the highest degree of client satisfaction through the combination of expertise, experience, and dedication.
If you are unclear? Be at ease. To assist you in making a decision with the highest level of honesty and quality, they provide free consultations.
Read the full list of Regina Immigration Consultants.
Highlights
Ensure cost-effective representation and personalized attention
Deliver practical and innovative solutions to their clients
Provide legal or immigration service in English, conversational French, Punjabi, Hindi, Gujarati and Urdu
Reviews
"Excellent law firm. Atinder and Davinder are great to work with. I had a very complex situation when I went to their office. They helped me with my PR and at a very reasonable cost. They were very responsive and most importantly compassionate about my situation. Thank you again for your immigration services." – Google Reviews
5. Amirzadeh Law Office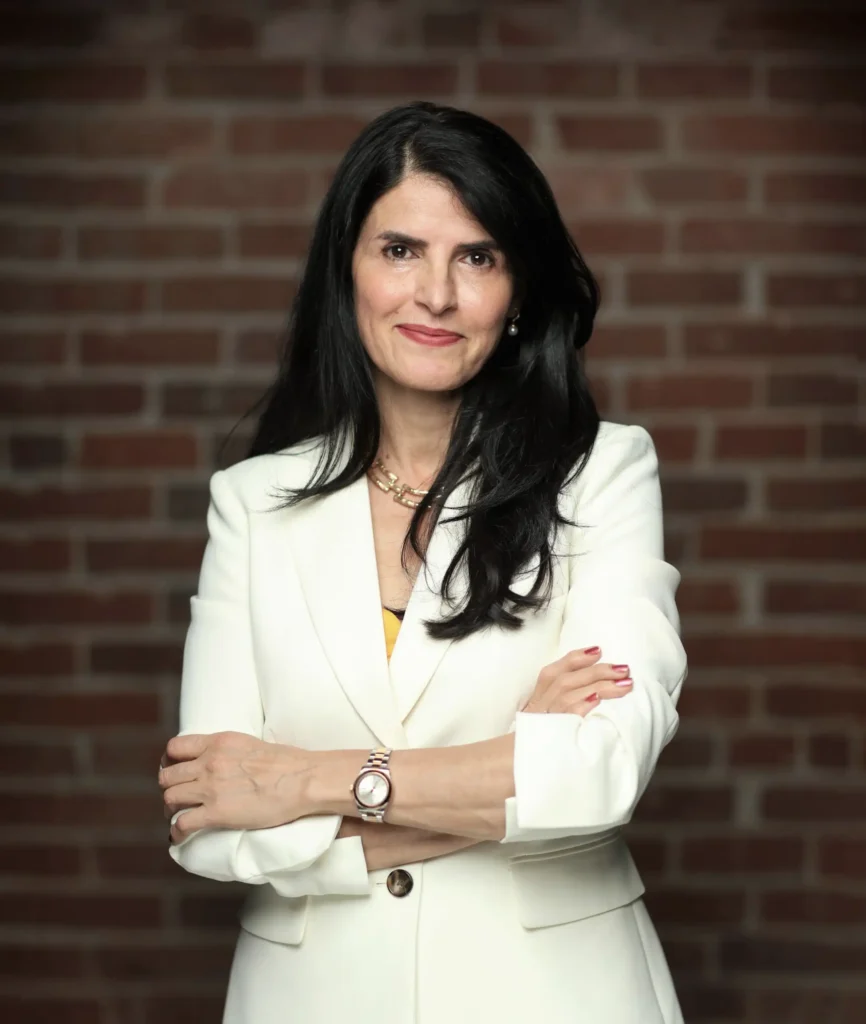 | | |
| --- | --- |
| BEST KNOWN FOR | All Immigration and Citizenship Matters |
| IMMIGRATION LAWYER | Haidah Amirzadeh |
| WEBSITE | https://amirzadehlaw.com/ |
| EMAIL | info@amirzadehlaw.com |
| TELEPHONE | +1 306-978-6633 |
| LOCATION | 201 21st St E, Saskatoon, SK S7K 0B8, Canada |
Last but not least, Haidah Amirzadeh, Juris Doctor, is one of Saskatchewan's top-notch immigration attorneys. Haidah has more than 15 years of expertise, which gives her a wealth of knowledge and essential practical experience in the wide range of immigration and refugee law.
In all immigration and citizenship matters, Amirzadeh Law Office puts the needs of its clients first and is skilled at managing unique cases. Haidah is also a proficient and seasoned litigator; among other places, she has successfully defended clients before the Immigration and Refugee Board of Canada, the Federal Court, and the Immigration Appeal Division. She teaches immigration and refugee law as a sessional lecturer at the University of Saskatchewan College of Law.
Be rest assured, every client receives dependable and honest guidance from them. Their office prioritises candour and accessibility in all interactions.
Don't take our word for it, take a few minutes to explore their website and find out how can they be of great help to you!
Read the full list of Ontario Immigration Lawyers.
Highlights
Excellent Track Record
Fee structure is simple with one-on-one consultations and individualized estimates
Unparalleled Customer Service
Reviews
"Ms. Haidah Amirzadeh is a superb immigration attorney whose main objective is to provide her clients with honest counsel so they can achieve the best possible outcomes. Haidah has an extremely generous nature. She is constantly willing to help her clients achieve their goals. I personally suggest her for any immigration-related issues." – Google Reviews
FAQs on Immigration Law
Do I really need an immigration attorney in Saskatchewan?
Immigration to Canada is governed by a complicated set of rules and numerous programmes, which can be challenging to understand. The programme requirements may not be immediately clear to someone without experience in immigration since immigration programmes are often changing.

That's the reason why it is always advised that you consult a qualified attorney before taking any action related to immigration. Legal professionals in Saskatchewan can provide you with guidance and assistance when pursuing your goals and help reduce risk because they have years of training and expertise.
What is the Immigration Assessment Form?
It is generally a free online tool offered by immigration law firms in Saskatchewan that connects potential clients with experts. When you fill in the form, the lawyer will review your profile, evaluate your circumstances, and get in touch with you to discuss a consultation or further course of action.
What do I need to bring to a consultation?
Prior to your meeting, you'll need to show the attorney's office a legitimate form of identification and proof of paying the consultation fee. There is no need for extra documentation at this initial stage.
Final Thoughts on Saskatchewan Immigration Lawyer
In a nutshell, if you're looking for a reputable immigration lawyer in Saskatchewan and nearby, look no further than these 5 Top Immigration Law Firms.
Saskatchewan, with its wide-open spaces and warm communities, welcomes newcomers with open arms. Put your trust in its lawyers, and prepare for a seamless beginning to your next journey in the breathtaking province of Saskatchewan.
---
Are you one of the lawyers we've been talking about? Congrats on being featured. Feel free to download and proudly showcase this badge on your website, demonstrating your esteemed recognition as one of the top immigration lawyers in Saskatchewan, Canada.
Want your immigration firm to stand out and attract more clients in today's competitive market? Give your business the spotlight it deserves with our exclusive Featured Listings.

For less than $7 a day, you can secure a prime spot at the top of our organic listings for a month, ensuring that your firm is the first thing potential clients see when searching for immigration services in Saskatchewan. This premium placement will increase your visibility and credibility, driving more traffic to your firm's website and ultimately leading to increased client inquiries.

Reserve your Featured Spot today by sending us an email, and make a lasting impression in the minds of those seeking expert immigration assistance!