10 Best Immigration Lawyers in Winnipeg, MB (2023)
Take a glimpse at our top picks for the 10 best immigration lawyers near you whose legal services are known to every household in the city of Winnipeg, Manitoba.
These Canadian immigration law firms have been handpicked exclusively based on Business History, Public Reviews, Location, Range of Services, Fees, Paid or Free Consultations, Special Offers, Client Engagement, Awards & Recognition and other rating factors.
But before we look into it, let's first check out how much an immigration lawyer service will cost you in Winnipeg.
Cost of Hiring an Immigration Lawyer in Winnipeg
The result of immigration proceedings may have a significant effect on a person and their family. While many charges $200 – $350 for up to 1 hour of initial consultation, some immigration lawyers in Winnipeg offer free consultations to measure chances of success. Many people engage attorneys in Winnipeg because of the complexity of the immigration procedure in order to get the best result.
The average cost of different application types is tabled below:
| Application Type | Avg. Professional Fee |
| --- | --- |
| Consultation | $200 – $350 (up to 1 hour) |
| Visitor Visa | $1,500 – $2,000 |
| Super Visa | $1,800 – $3,500 |
| MPNP | $1,000 – $2,800 |
| Spousal Application | $5,000 – $6,500 |
| LMIA | $2,800 – $4,800 |
| PR Application | $1,500 – $3,000 |
| Refugee Application & Hearings | $3000 Onwards |
| Study Permit | $1,500 – $2,500 |
Note: Please note that these figures are indicative only. The Professional Fee does not constitute government charges. You can find more information on fees in the application guides.
Winnipeg's Top 10 Immigration Lawyers
Searching for an immigration lawyer near me? Here's the list of ten top-rated immigration attorneys that you could find in Winnipeg, MB, Canada:
| S. No. | Immigration Law Firms | Ratings |
| --- | --- | --- |
| 1 | Clarke Law | 4.7/5 |
| 2 | Fridman & Co. Immigration Law Office | 4.5/5 |
| 3 | Davis Immigration Law Office | 4.1/5 |
| 4 | Zaifman Immigration Lawyers | 4.0/5 |
| 5 | Alghoul & Associates Law Firm | 4.4/5 |
| 6 | Dr. A&M Canadian Immigration Law Firm | 4.3/5 |
| 7 | Natalia Svechin Law Corporation | 4.6/5 |
| 8 | Jerome Immigration Law | 4.7/5 |
| 9 | GINDIN SEGAL LAW | 4.2/5 |
| 10 | Chhina Law Office | 4.4/5 |
10 best immigration lawyers near me
1. Clarke Law
| | |
| --- | --- |
| BEST KNOWN FOR | Business Immigration, Individual Immigration |
| IMM LAWYER | Alastair Clarke |
| WEBSITE | https://www.clarkeimmigrationlaw.ca/ |
| EMAIL | info@apply2manitoba.ca |
| TELEPHONE | +1 204-599-6966 |
| LOCATION | 428 Portage Ave #304, Winnipeg, MB R3C 0E2, Canada |
Clarke Law is one of the most seasoned immigration lawyers in Winnipeg, Manitoba. They offer assistance with all forms of Canadian Permanent Resident Status applications.
Alastair Clarke has worked with immigrant communities for more than 20 years and has defended clients in immigration cases for more than a decade. He founded Clarke Immigration Law in order to provide clients with services based on strong Canadian principles.
The first thing they do after you contact them is determine which application will serve your needs and goals the best. Additionally, they are a Winnipeg immigration law practise that offers a fair price schedule to serve all facets of society.
Highlights
One of the most experienced immigration law firms in Manitoba
Clear and transparent fee structure
Provide services in English, French, Spanish, Tagalog, Mandarin, Taiwanese, Russian, Hebrew, Urdu, Hindi and Punjabi
Reviews
A family member recommended this firm to my husband and I, and I'm grateful they did.

My case was quite complex but Alastair, Jaspreet and the rest of the Team were very friendly, patient and encouraging. They made it look easy and effortless but I'm not oblivious of the hard work they must have put in.

Just prepare to work with them, be honest from the get go and provide the necessary documents.

I received my immigration status a few days ago and my family and I are grateful.

I highly recommend this firm based on my personal experience with them.

Laura N.
ALSO READ – 5 MOST RATED IMMIGRATION EXPERTS IN WINNIPEG
2. Fridman & Co. Immigration Law Office
Be sure to check in Fridman & Co. Immigration Law Office for Canadian Immigration and Citizenship matters. They provide legal solutions to complex immigration cases and assist visitors, students, workers, permanent residents and Canadian nationals.
In 1992, Carolina earned her first law bachelor's degree. Before moving to Canada, she worked as a commercial and corporate lawyer in Buenos Aires. She began her legal career after moving to Winnipeg by working for a renowned immigration law firm for 15 years. Today, she is among the best immigration lawyers in the city.
Regardless of how serious or minor your immigration issues may be, they are dedicated to supporting you throughout the whole immigration process.
Highlights
Comprised of a diverse and talented group of professionals
Over two decades of experience in Canadian Immigration Law
Speak English, French, Mandarin, Russian, and Spanish to serve you better
Reviews
Best lawyer in Winnipeg, very professional, helpful & knowledgeable. I had very bad experience with an immigration lawyer where I wasted my time and spent money but then I decided to contact another lawyer and I found Carolina Fridman through a search and she took care of my case. She is highly professional.

My case was so complicated I was deported from Canada in 2019.Carolina helped me with my case, my email and phone calls were always answered in timely manner and now in 2022 i landed as a immigrant and waiting to receive my Pr card.

I am so grateful to found Carolina Fridman and her coworkers especially Natalia. I will be forever grateful for your help & support 😊

Ash Soken
3. Davis Immigration Law Office
| | |
| --- | --- |
| BEST KNOWN FOR | Canada Immigration, US Immigration & Citizenship |
| IMM LAWYER | David Davis |
| WEBSITE | https://daviddavislaw.com/ |
| EMAIL | david@daviddavislaw.com |
| TELEPHONE | +1 204-956-2336 |
| LOCATION | 233 Portage Ave Suite 201, Winnipeg, MB R3B 2A7, Canada |
Davis Immigration Law Office is a full-service immigration law firm located in Portage Avenue, Winnipeg. The resources and expertise of the Davis Immigration Law Office in Canada immigration will help you and your family obtain Permanent Residence in Canada and establish yourself once you arrive.
David has been working as an immigration lawyer for the Manitoba Law Society for more than 30 years. David has committed his career to give his clients resources, information, and wise counsel regarding all aspects of immigration because he is determined to provide top-notch services for people seeking to become permanent residents of Canada.
Highlights
Each year, the firm helps hundreds of individuals from around the world to make Canada their home
Has a vast knowledge of border issues and selection criteria 
Also provide advice to companies on ways to recruit foreign workers from abroad
Reviews
The day has finally come. My wife and my eldest son's PR application were approved and the youngest son's certificate of citizenship has been released. Thank you so much, David Davis, Isabel, April and Maricris for taking good care of my Fam's application. There's no doubt that you guys are the #1 Immigration Law Firm in Winnipeg, Manitoba. You guys are amazing! I strongly recommend you guys to those people who need help migrating here in Canada.

Jeffrey
CHECK THIS OUT – 10 MOST RATED IMMIGRATION EXPERTS IN TORONTO
4. Zaifman Immigration Lawyers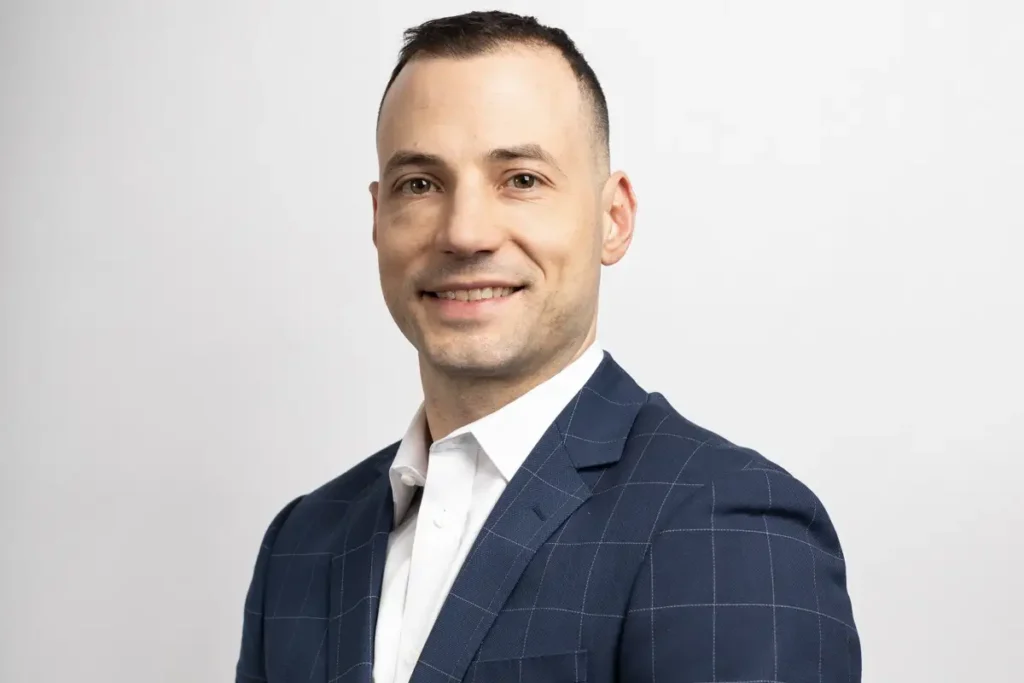 | | |
| --- | --- |
| BEST KNOWN FOR | Canadian Immigration, Recruitment Services |
| IMM LAWYER | Dean Szikinger |
| WEBSITE | https://zaifmanlaw.com/ |
| EMAIL | zaifman@zaifmanlaw.com |
| TELEPHONE | +1 204-944-8888 |
| LOCATION | 500-191 Lombard Ave, Winnipeg, MB R3B 0X1, Canada |
Zaifman Law is a firm that's synonymous with comprehensive, effective and efficient immigration services to individuals in Canada and abroad. They are a team of educated professionals, comprised of Lawyers, Regulated Canadian Immigration Consultants, and assistants, with plenty of experience working in the immigration field.
Mr. Szikinger represents clients with applications for temporary and permanent residency, appeals of unfavourable Provincial Nominee Program rulings, and concerns relating to procedural fairness, admissibility, and enforcement procedures. He has experience handling complicated cases including rejected applications, inadmissibility, and applicants who are out of status.
Highlights
Comprehensive, effective and efficient immigration services to individuals in Canada and abroad
Also assists Canadian employers to fill their labour market needs
Staff can communicate in Chinese, Spanish, Korean, Tagalog, Punjabi and Hindi
Reviews
I had what I would call the most complex and complicated immigration issue. I already gave up because I felt nothing else could be done for me. I was referred to Zaifman Immigration Law firm and within 3 weeks, everything was resolved. I couldn't be happier. These guys are the best. For that very difficult immigration issue, don't give up, give Zaifman Immigration lawyers a call and go to rest. Thanks so much Dean, Lilla, Ken, everybody in your firm. I am forever grateful.

Jessica
5. Alghoul & Associates Law Firm
Alghoul & Associates Law Firm is the next name on our list of best immigration lawyers in Winnipeg. Their staff and attorneys have successfully defended clients in a variety of legal problems. Having 30+ years of combined experience, they provide a variety of services while keeping you, the client, fully informed at all times.
Alghoul & Associates' principal and owner, Louay Alghoul, has over ten years of experience in a variety of legal fields. Immigration law is his main practice area. He has assisted hundreds of people with their successful immigration to Canada throughout the years.
Avoid making mistakes that raise your likelihood of having your visa revoked by managing difficult legal and immigration issues on your own. Rather, put your faith in this Winnipeg immigration lawyer to defend your interests and those of your family.
Highlights
Offer FREE immigration assessment
Provide quality immigration law service in both English and Arabic
Also provide services for issues related to Business & Corporate Law and Litigation
Reviews
Best immigration lawyer! Thankful that we went with him and not anyone else. Highly recommend.

Raghad Alkaraki
6. Dr. A&M Canadian Immigration Law Firm
Immigration Law is very specialized and there are many aspects within the law so it's imperative that you find someone with expertise like Dr. A&M Canadian Immigration Law Firm to handle your case and advocate on your behalf.
Dr. Muhammad Abrar earned his LLM and LLB at IIUI in Pakistan and his PhD in law from Glasgow University in the UK. He has a book on media law that was released by Oxford University Publishers (OUP). Furthermore, he has published many articles in prestigious, academic, peer-reviewed, and worldwide magazines.
Reviews
Dr. Abrar is the most genuine, knowledgeable, supportive and helpful person I have ever met. He is not just a lawyer but will always help you as a best friend. I have got introduced to him through the remarkable work he is doing as a lawyer and for the Muslims and the Pakistani community. Recently, I need his help in regards to the notary public service. Instead of asking for appointments, he invited me to his residence and not just he helped me with the notary work right away, but also welcomed me with great hospitality.

It's not just this work, he has been helping me and others who are looking for jobs, who are new to Canada and need help with getting settled, who needs family support, the businesses he is promoting voluntarily, uniting the community here in Winnipeg & Manitoba, and so much.

He is definitely the best person I have met and I would highly recommend to approach Dr. Abrar for not just legal support but for any sort of help you want.

Keep up the good work Sir.

Muhammad Hamza Khan
CHECK THIS OUT – 5 MOST RATED IMMIGRATION EXPERTS IN SASKATCHEWAN
7. Natalia Svechin Law Corporation
| | |
| --- | --- |
| BEST KNOWN FOR | Real Estate, Family Law, Wills & Estate, and Immigration Law |
| IMM LAWYER | Natalia Svechin |
| WEBSITE | https://svechinlaw.ca/ |
| EMAIL | info@svechinlaw.ca |
| TELEPHONE | +1 204-480-2327 |
| LOCATION | 532 Campbell St, Winnipeg, MB R3N 1C1, Canada |
Natalia is a lawyer licensed by the Law Society of Manitoba and practising in the areas of Immigration Law, Family Law, Real Estate Law, and Wills & Estate Law. Natalia's family arrived in Canada in 2015, settling in Winnipeg, Manitoba, where she earned a Certificate of Qualifications from the National Committee on Accreditation of the Federation of Law Societies of Canada and was admitted to the Manitoba Bar.
You can count on the undivided attention of the lawyer that weighs relationships over minting money.
Highlights
Offer clients skilled legal advice promptly and efficiently
Create tailored solutions through knowledge, experience, and strategic approach
Provides multilingual legal services in English, Russian, Hebrew, Ukrainian
Reviews
We would just like to express our genuine appreciation on our lawyer Natalia's excellent work over our case. Our case was not an easy one all along and either expected difficulties or turn-ups have been encountered, however, Natalia showed her professionalism and handled these problems skillfully. Therefore, we would recommend anyone who is looking for a decent lawyer for family immigration purpose consult with Natalia. We deem her the right person into which you put your trust.

Michael Liu
8. Jerome Immigration Law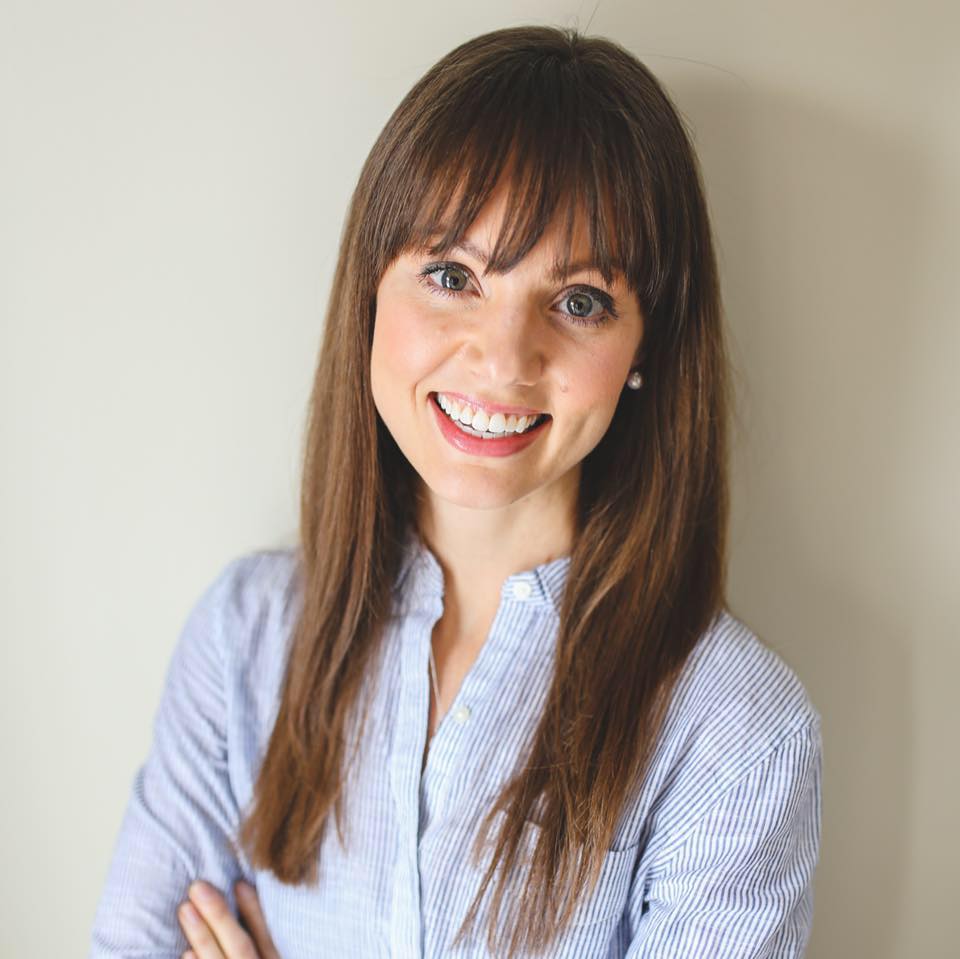 | | |
| --- | --- |
| BEST KNOWN FOR | Individual & Business Immigration |
| IMM LAWYER | Jillian Jerome |
| WEBSITE | https://jeromelaw.ca/ |
| EMAIL | jillian@jeromelaw.ca |
| TELEPHONE | +1 204-509-7060 |
| LOCATION | 1600 Kenaston Blvd 210 Suite #328, Winnipeg, MB R3P 0Y4, Canada |
Immigration attorney and notary public Jillian Jerome is headquartered in Winnipeg, Manitoba, Canada. She completed her LL.B. in law studies at the University of Manitoba. She spent four months living at City University in Hong Kong at this time as part of an exchange programme. Jillian was admitted to the Manitoba Bar in 2012. Later, she earned an LL.M. in law from the Geneva Academy in Geneva, Switzerland.
Jillian represents individual and corporate clients in every aspect of immigration law, including applications for temporary resits, permanent residence and citizenship.
Highlights
Member of the Canadian Bar Association and has practiced immigration law in Winnipeg since 2015
Has extensive experience handling complex immigration matters
Diverse clientele from all around the world
Reviews
Jillian is the best and our experience has been exceptional! Jillian is an amazing lawyer! Very knowledgeable and trustworthy! She's took her time to understand I and my husband's immigration case and responsive to all our inquiries. We are very appreciative and grateful to Jillian. Words are not enough to express our gratitude!

Elizabeth
9. GINDIN SEGAL LAW
| | |
| --- | --- |
| BEST KNOWN FOR | Immigration Law, Criminal Law |
| IMM LAWYER | Jeffery J. Gindin Q.C |
| WEBSITE | https://gindinsegal.ca/ |
| EMAIL | info@gindinsegal.ca  |
| TELEPHONE | +1 204-985-8191 |
| LOCATION | 386 Broadway #504, Winnipeg, MB R3C 3R6, Canada |
Gindin Segal Law is another prestigious criminal and immigration law firm based in the centre of Winnipeg's downtown. They are a multiethnic group of tenacious, creative lawyers with decades of combined expertise and a solid track record of success. No matter the magnitude of the immigration problem, they provide top-notch solutions and uphold your rights.
Jeff Gindin is one of Canada's most experienced lawyers. With more than 50 years of expertise and the reputation of Queen's counsel, Jeff's unwavering dedication has ensured justice for numerous prosperous clients.
You can get the assistance and knowledge you need while navigating the Canadian immigration system from Jeff and his team of immigration lawyers. If you are seeking legal status or supporting a family immigration matter, contact their office right away.
Highlights
Has a diverse team of creative, relentless lawyers
More than five decades of legal practice experience
Available 24 hours a day to answer your queries
Reviews
Nalini is a great immigration lawyer, she is pretty professional, efficient, quick and transparent. I highly recommend her for any immigration matters.

Diana Morea
10. Chhina Law Office
| | |
| --- | --- |
| BEST KNOWN FOR | Immigration, Family Law, Notary Public, Real Estate |
| IMM LAWYER | Manjinder S. Chhina |
| WEBSITE | https://www.chhinalaw.com/ |
| TELEPHONE | +1 204-691-6161 |
| LOCATION | 2116 Pembina Hwy, Winnipeg, MB R3T 2G8, Canada |
Championing immigration law for Permanent Residency or Temporary Residency, Chhina Law Office is a multi-practice law office in Winnipeg that has every resource and tool you need. Whether you are a business, an individual or an institutional client, they will help you set up your legal affairs in the most economical and practical manner possible.
Manjinder S. Chhina is a prominent Winnipeg immigration lawyer who will comprehend the needs of his clients and meet those needs with meticulous legal planning.
For more information about Chhina Law Office and its services, get in touch with them via the contact form given on the website.
Reviews
For family law, I heartily suggest Chhina Law Office. The best services are provided by Mr. Chhina for a very fair fee. He is not a money-grubbing lawyer like the famous ones in the city who only look into your pocket. Mr. Chhina and his staff are very hospitable and happy to answer any queries you may have. I wholeheartedly recommend this lawyer if you need legal assistance or are dealing with family law issues; you won't be disappointed.

Kamaljeet
6 Services Provided by Winnipeg Immigration Lawyer
Before being permitted to practise law and provide legal services in Winnipeg, immigration lawyers receive accreditation from The Law Society of Manitoba. Following are the most common types of services that you should expect from an immigration law specialist:
1) Assessment & Strategy
Plan a proper immigration strategy after evaluating the conditions of the client.
2) Supporting Documentation
Give a client information about the supporting documents needed for their application.
3) Prepare Immigration Forms
Prepare all the immigration paperwork needed for the particular application.
4) Submit Application
Submit the application to a relevant immigration office.
5) Serve as Point of Communication
Act as the mailing address for the applicant throughout the immigration procedure.
6) Prepare Correspondence
Prepare the necessary correspondence throughout the application processing.
FAQ's on Immigration Law
Do I have to pay GST for availing an immigration lawyer service in Winnipeg?
Yes, Canadian residents are charged Goods and Sales Tax as per the rules and regulations set by Canada Revenue Agency. However, residents outside Canada are not charged the GST on immigration law services.
Can an immigration lawyer help me bring my family to Canada?
The immigration attorneys listed in this article have years of experience helping clients meet their immigration goals. They've successfully reunited thousands of families from around the world in all these years.
If I pay Winnipeg immigration lawyer his fees, can he guarantee a successful result?
All reputable law firms in Winnipeg have a strong track record of success. But no lawyer can guarantee results.
Final Thoughts
Finding an immigration law specialist to handle your case and represent you is crucial because immigration law is quite complex and has a wide range of applications.
The 10 Winnipeg immigration attorneys we've put together in this list take good care of your needs. Sit back, relax, and experience their fabulous services by yourself!
Disclaimer:
The above post is intended for general information only and does NOT constitute legal advice or a solicitation for investment. The information from this website must NOT be taken as personal advice given to the readers. This site or its owners are NOT affiliated, approved or endorsed by IRCC, the Canadian government or any immigration law firm. The official IRCC website is www.cic.gc.ca.