TOP 10 Best Immigration Lawyers in Calgary, AB
Take a glimpse at our top picks for the 10 best immigration lawyers in Calgary, Alberta who provide guidance and support in a way to find the best solutions for all kinds of immigration needs.
These Calgary immigration law firms have been handpicked exclusively based on Business History, Public Reviews, Location, Range of Services, Paid or Free Consultation, Lawyer Fees, Special Offers, Client Engagement, Awards & Recognition and other rating factors.
But before we dig deeper into the list, let's first have a general idea of how much an immigration lawyer service will cost you in Calgary.
Cost of Hiring an Immigration Lawyer in Calgary
Finding the top immigration attorney in Calgary that can work within your budget is crucial when thinking about hiring one. So that, you may move forward with confidence when you are aware of the upfront costs associated with an application, review, or general support.
While some immigration lawyers offer a free initial consultation, most others will provide excellent guidance in exchange for a $250 – $399 consultation fee.
The professional fee for various immigration services are detailed in the fee schedule below:
| Application Type | Avg. Professional Fee |
| --- | --- |
| Consultation | $250 – $399 (30 minutes) |
| Citizenship | $3,300 – $9,000 |
| Border Entries | $3,000 – $5,500 |
| Express Entry | $4,500 – $5,000 |
| Study Permit | $3,000 – $4,000 |
| LMIA | $5,000 – $9,000 |
| Tourist Visa | $2,500 – $3,500 |
| PGWP | $2,500 – $3,000 |
Note: The Professional Fee does not constitute government charges. Find more information on fees in the application guides.
Calgary's Top 10 Immigration Lawyers
Searching for an immigration lawyer near me? Here's the list of ten top-rated immigration attorneys that you could find in Calgary, Alberta, Canada:
| S. No. | Immigration Law Firms | Ratings |
| --- | --- | --- |
| 1 | Kahane Law Office | 4.5/5 |
| 2 | Ackah Immigration Law | 4.7/5 |
| 3 | Miller Immigration Law Firm | 4.5/5 |
| 4 | Shim Law | 4.6/5 |
| 5 | Zemp Law Group | 4.8/5 |
| 6 | dRN Law LLP | 4.9/5 |
| 7 | Stewart Sharma Harsanyi | 4.7/5 |
| 8 | Hansen & Company | 4.6/5 |
| 9 | Hayer Law Office | 4.2/5 |
| 10 | Sherritt Greene Immigration Law | 4.4/5 |
10 best immigration lawyers near me
1. Kahane Law Office
BEST KNOWN FOR
Immigration Law, Family Law, Real Estate Law, Wills & Estates, Employment & Labour Law
IMM LAWYER
Melvin Marin
WEBSITE
https://kahanelaw.com/
EMAIL
info@kahanelaw.com
mmarin@kahanelaw.com
TELEPHONE
+1 403-225-8810
LOCATION
7309 Flint Rd SE, Calgary, AB T2H 1G3, Canada
Having dealt with Canadian immigration-specific legislation and procedures for more than 7 years, Kahane Law Immigration Legal Services has the knowledge and experience to address all of your immigration law concerns.
Given that they have prior experience working with Citizenship and Immigration Canada in a range of positions at numerous offices throughout the world, including in Canada, their Calgary immigration lawyers will handle your immigration needs in a professional, efficient, and respectful manner.
Thanks to the combination of his friendly, approachable demeanour, solid legal knowledge, and commitment to customer satisfaction, Melvin Marin is a tenacious champion for each client. On immigration issues, such as NAFTA and intra-company transfers, applications for study visas, work permits, permanent residence, and citizenship, he works with clients and leads them to success.
Highlights
Provide a full range of client-specific immigration services seeking Canadian Visas, Permits, and Citizenship
Stay updated on the latest changes in Canadian immigration law
Immigration team with experience, exceptional service and results
Reviews
I recently contacted Kahane Law Office in regards to getting my citizenship in Canada. I got my citizenship granted in a bit over a year due to delays in Covid. However, the overall process was good. Kahane Law Office and my lawyer (Melvin Marin) helped me through the entire process. The firm worked with me by answering questions, helping me get my documents ready and moving my documents to the final stages. I can't say enough and how thankful I am to be a Canadian. Thank you Melvin Marin and the Kahane law Office staff.

Jess
2. Ackah Immigration Law
Ackah Law exclusively practices immigration law, helping clients cross borders seamlessly and smoothing the way for business and personal immigration and travel. Their dedicated team of accomplished immigration lawyers and legal professionals provide immigration law advice for businesses and individuals.
Ms. Ackah is passionate about immigration law because it focuses on people and relationships, which are at the core of her personal values.
Moreover, with their flat rate pricing, you'll never be surprised or caught off-guard by any hidden fees.
Highlights
50+ Years of Combined Experience
Flat Fee Pricing
24/7/365 Global Support
Proactive Legal Solutions
Integrity and Commitment
Reviews
My husband and I were very pleased with the advice we received from the Ackah Business Immigration Law team. We appreciated their willingness to work with us quickly when necessary and we were very impressed by Miriam Uribe's thoughtful suggestions. We would happily recommend their services to others as well.

Stacy
CHECK THIS OUT – EDMONTON'S TOP 10 IMMIGRATION LAW EXPERTS
ALSO READ – CALGARY'S TOP 10 IMMIGRATION CONSULTANTS
3. Miller Immigration Law Firm
Miller Immigration Law Firm assists with all types of temporary and permanent residence applications to visit, study or work in Canada. Their legal team, which is based in Calgary, Canada, is dedicated to providing you with the best immigration strategy possible. They represent people and families going through the Canadian immigration process from within Canada as well as from other countries.
Lawyer Halyna Miller founded the Miller Immigration Law Firm, which has spent more than ten years focusing on Canadian immigration law. She prioritises her client's needs and is a trustworthy and powerful advocate. Her dedication is the result of a lifelong love for assisting others and having a positive influence on their lives.
Highlights
Legal counsel with over ten years of experience
Practises Canadian immigration law exclusively, assisting individuals, families, and corporate clients
Successfully represented numerous clients in their temporary residence, permanent residence and citizenship applications
Multi-lingual staff that is fluent in English, French, Ukrainian, Russian, Polish, Punjabi, Hebrew, etc.
Reviews
We are very thankful with Halyna Miller since her valuable advice and assistance helped us achieving approvals for our immigration complex applications which involved a student permit, work permit and spouse sponsorship PR application.

Halyna is truly empathetic and caring for people, and her knowledge and experience is extremely helpful. Halyna was a key part of the success of our immigration applications. She is a very ethical and caring lawyer that gives true and effective solutions to your immigration challenges. Thank you so much Halyna!!

Gus
4. Shim Law
| | |
| --- | --- |
| BEST KNOWN FOR | Immigration Law, Family Law, Criminal Law, Employment Law |
| IMM LAWYER | Mani Peydayesh |
| WEBSITE | https://shimlaw.ca/calgary-immigration-lawyers/ |
| EMAIL | info@shimlaw.ca |
| TELEPHONE | +1 403-476-2011 |
| LOCATION | 634 6 Ave SW #810, Calgary, AB T2P 0S4, Canada |
Shim Law is a name that's synonymous with experienced Immigration Lawyers in Calgary who can help you with any immigration problems.
At Shim Law, they will have all your answers to your immigration needs. 
In fact, they have the best and most passionate Calgary Immigration Lawyers and Consultants to navigate you through your immigration processes to Canada.
Highlights
Handled as many as 4,000+ client files
Multi-lingual staff has a diverse number of Calgary lawyers from all across the world
Provide you professional immigration assistance with their previous experiences as immigrants themselves
Reviews
My husband and I showed up here for a consultation with Cristina Rozmarin in late September 2021. We'd put together an application package for my permanent residency in Canada, but wanted to get a professional opinion since we were structuring our lives around the outcome. We thought we'd been thorough, but as it turned out, we'd missed nearly half a dozen huge points that would've slowed down the process to the point where I might've had to leave the home I'd created here in Canada. I can't tell you how much my heart sunk as Cristina went point by point through our application. She was extremely thorough, knowledgeable, and kind. We hired her almost immediately after.

Throughout our application process, Cristina has answered every dumb question I had, responded nearly immediately to any correspondence, and handled my (admittedly complicated) case with confidence. She set expectations well all the way through, and is absolutely in tune with government processes, especially during COVID.

It is now June and I received news today that my application for PR has been accepted. Getting PR in 9 months has been an absolute god-send and I know if it hadn't been for Cristina's efforts (and her team!) we would have been at square one several times by now.

Their reasonable fees are worth every cent and I recommend Shim Law for anyone who needs a little help making Canada their forever home.

Skye
5. Zemp Law Group
| | |
| --- | --- |
| BEST KNOWN FOR | Corporate/Personal Immigration, US Immigration, Canadian Immigration |
| IMM LAWYER | Kevin L. Zemp |
| WEBSITE | https://www.zemplaw.com/ |
| TELEPHONE | +1 403-246-2692 |
| LOCATION | 805 8 Ave SW, Calgary, AB T2P 1H7, Canada |
Zemp Law Group is a Calgary & Houston-based law firm specializing in both US and Canadian Immigration. They are able to assist businesses and individuals with transfers and relocation to both countries as well as worldwide.
Zemp Law Group has received numerous honours, but earning the Top Choice Award for the best immigration services in Calgary five years in a row is something to be talked about.
Highlights
Calgary & Houston-based law firm specializing in both US and Canadian Immigration
Assist companies with the immigration process locally or internationally
Provides clients with the most efficient and cost-effective path to Permanent Residency in Canada and the United States
Reviews
The whole Zemp Law Group team I worked with were Amazing! I worked with them for quite awhile and I feel like they are part of my Family now because of how Friendly and in-touch they were with everything to do with my Canadian PR Application. Mr Zemp himself was so kind, knowledgeable and helpful, Olia, The main anchor to do with my PR Application as a whole was Extremely knowledgeable, kind, quick to respond and overall professional. When we had any type of questions we would send an email and would almost always have a response back that same day.

She was Quick, But very attention detailed which was amazing to work with, she will always be considered a part of our family, And Elizabeth, The front desk and the first incredibly friendly face you see when you first walk into the office. She was so kind and helpful, very easy to work with and she herself was very knowledgeable and just overall helpful as well! I'll miss chatting with her each time I visited the Zemp Offices. Thank you to everyone in the office that helped us get to where my family is today, together in Canada. The country I can now officially call home!

Jonathan
6. dRN Law LLP
| | |
| --- | --- |
| BEST KNOWN FOR | Corporate Immigration, Individual Immigration, U.S Immigration |
| IMM LAWYERS | Andréa de Rocquigny, Rebecca Norton |
| WEBSITE | https://www.drnlaw.ca/ |
| EMAIL | info@drnlaw.ca |
| TELEPHONE | +1 403-407-2733 |
| LOCATION | 421 7 Ave SW suite 3000, Calgary, AB T2P 4K9, Canada |
Andréa de Rocquigny and Rebecca Norton are two amazing immigration attorneys in Calgary, Alberta who practice exclusively in immigration law and serve corporations and individuals worldwide.
Every case at dRN Law LLP is personally handled from beginning to end by a partner, ensuring that clients get the high calibre and dependable service they are entitled to.
The major highlight is that your case won't ever be transferred to a paralegal, law clerk, junior attorney, or immigration consultant when you work with dRN Law LLP. Instead, you will always have access to and the advantage of a highly qualified and experienced immigration lawyer.
Highlights
Practices exclusively in immigration law
Provides a full range of business immigration services, including business travel assessments, application processing, global coordination etc.
Offers a comprehensive range of personal immigration services, including ETAs, temporary resident visas and super visas, study permits etc.
Reviews
I chose to use dRN Law when filing for my Permanent Residents application through sponsorship to Immigration, Refugees and Citizenship Canada. Rebecca helped myself and my partner in our application. The service and professionalism has been the highest I have ever received, turning a potentially complicated and stressful application into plain English and easy to understand. Her knowledge has been invaluable and we have the highest praises for her. I would highly recommend Rebecca to anybody thinking of filing any kind of application or needing an Immigration lawyer, she has been amazing!

Dominic
7. Stewart Sharma Harsanyi
Vancouver, Toronto and Edmonton have highest immigrant retention rates: StatsCan | CBC News https://t.co/w7hEHR2132

— Sharma Harsanyi (@SharmaHarsanyi) January 18, 2022
| | |
| --- | --- |
| BEST KNOWN FOR | Immigration Hearings and Appeals, Immigrate to Canada, Sponsor Your Family, Family and Divorce Law, Financial Inadmissibility, The Immigration Appeal Division, Misrepresentation |
| IMM LAWYERS | Raj Sharma, Bjorn Harsanyi |
| WEBSITE | https://www.sshlaw.ca/ |
| EMAIL | info@sshlaw.ca |
| TELEPHONE | +1 403-705-3398 |
| LOCATION | Ford Tower Building #800, 633 6 Ave SW, Calgary, AB T2P 2Y5, Canada |
SSH Legal is one of the major law firms in Canada and Alberta that specialises exclusively in immigration law. The attorneys at this office have the best ratings of any attorneys in the city.
Mr. Sharma has practiced law for over two decades. He has appeared before every level of Court in Alberta; regularly appears before the Federal Court, and has appeared before the Federal Court of Appeal and every Division of the Immigration and Refugee Board
They assist large organisations, executives, and people in need of refugee protection in all aspects of immigration law and have vast experience in doing so, from applications to appeals.
Highlights
Largest dedicated speciality immigration law firm in Alberta
Have extensive experience in all areas of immigration law, from applications to appeals
Help large corporations and executives to persons in need of refugee protection
Principals of this firm were former immigration hearings officers and made decisions under the Immigration and Refugee Protection Act
Reviews
Our experience with them was hands down the best experience we have ever had with a lawyer. Mr. Raj Sharma gave his time to hear us out and with his expertise in a quick manner ironed out all the complicated wrinkles in our Permanent resident file. We were stuck in a loop of legal paperwork, Mr. Raj Sharma and his team helped streamline the process and helped us reach the end goal in the short time period.

They are very knowledgeable and professional immigration lawyers, they had given us all the support we needed to be confident in achieving positive results. I'd recommend them to anyone looking for immigration assistance. Thank you Mr. Raj Sharma and team.

Akash
8. Hansen & Company
Conveniently located in East Village in downtown Calgary, Hansen & Company provide exceptional client service and develops winnable immigration strategies.
Gary has practiced American and Canadian immigration law for three decades now. He is an active member of the Bar of Alberta and an inactive member of the Bar of British Columbia. Besides this, he is a member of the American Immigration Lawyers Association (AILA) and is an AILA mentor.
Highlights
Gary has practised American and Canadian immigration law for 30 years
Language support for 10 different languages from their immigration lawyers based in Calgary
Helped clients to immigrate to Canada from all over the world
Offer FREE customer parking behind the building
Reviews
Just before the Covid-19 outbreak in 2020 I was (wrongfully) removed from the United States while crossing the US border from Canada and I was prohibited to travel to the United States for five years. A friend of mine recommended Hansen and Company to file an application for a non-immigrant waiver. In my opinion, he could not recommend any better immigration lawyers.

Mr. Hansen and his colleagues performed incredibly detailed work on my application and gathered literally hundreds of pages of evidence of my past business, community and personal achievements, and while the whole process was delayed due to Covid restrictions, in the end, our application was successful and granted. My appreciation for their work goes beyond words.

Not only their professionalism, experience and expertise but also a high level of personal compassion definitely elevate Hansen and Company among the best, if not the very best, in the industry.

Karel
9. Hayer Law Office
The staff at Hayer Law Office is made up of committed lawyers who take pride in knowing this rapidly evolving area of immigration law. The Calgary firm has successfully handled innumerable immigration matters throughout its more than 30 years in the field of immigration law.
They are not general practitioners like many other attorneys in the city. In fact, they are exclusively focused on immigration law. Their team only deals with immigration matters.
Highlights
Over 30 years of experience in Immigration Law
Assisted clients with their sponsorships, status adjustments, and appeals
Also appeared at all levels of the Immigration and Refugee Board and before Federal Court and the Federal Court of Appeal
Reviews
I had my PR done with Hayer Law Office. It was rather a thrilling experience to get my visa. The immigration lawyers who dealt with my case were exceptionally professional and polite. They were always presenting accurate information which helped me have the right perception of every scenario throughout the end-to-end process. They neither provided false hopes nor downplayed any situation. The lawyers were consistent and to the point. I could say with all honesty they have gained my trust through this process and I have already recommended a couple of my friends to them.

Thank You Once again for your wonderful service.

Inderjeet
10. Sherritt Greene Immigration Law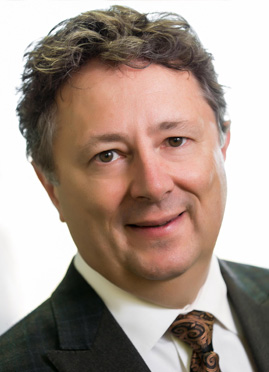 | | |
| --- | --- |
| BEST KNOWN FOR | Permanent Residence, Temporary Residence, Immigration Litigation |
| IMM LAWYER | Michael Greene |
| WEBSITE | http://sherrittgreene.com/ |
| TELEPHONE | +1 403-237-0202 |
| LOCATION | 1550 8 St SW, Calgary, AB T2R 1K1, Canada |
Sherritt Greene, Barristers & Solicitors is a passionate, goal-orientated boutique immigration law firm in the beautiful city of Calgary, Alberta. As a matter of fact, They are Alberta's largest immigration law business, having been founded in January 1998 by two seasoned immigration attorneys, Michael Greene and Michael Sherritt.
The lawyers have devoted their careers to the practice of immigration law and have extensive experience in matters including applications for permanent residence, work and study permits, refugee claims, Canadian citizenship, immigration hearings and Federal Court applications.
Highlights
Over six decades of combined immigration law experience
Mr Greene has instructed the Immigration and Refugee Law course at the University of Calgary's Faculty of Law for many years
Has acquired a reputation as a consummate advocate who values substance over style
Reviews
Michael is the greatest immigration lawyer ever! He helped my fiancée with his refugee claim. Thank you!

Diana
Role of Immigration Lawyer in Successful Migration
A Calgary immigration lawyer's responsibility is to offer practical and strategic legal guidance on immigration to Canada. Immigration lawyers have a wide range of clients to service and research, including entrepreneurs looking to start businesses, multinational corporations with offices abroad wanting to open ones in Canada, and families looking to establish new lives in the country.
A qualified immigration lawyer has knowledge about the law as well as the subtleties and legalities of Canadian Immigration. They offer their clients comprehensive services that cover sponsorships, visa support, and sophisticated immigration compliance assistance.
Some immigration law firms only deal with business or family-based immigration, as both require specific or additional procedures according to the nature of immigration, in addition to the intersecting common procedures, while other firms tend to serve all types of clients.
3 Questions to Ask Before Hiring Calgary Immigration Lawyer
Before you hire an immigration lawyer in Calgary, there are some important things to consider. Here are 5 questions to ask yourself before you hire a Canadian immigration lawyer:
1) What is the process for becoming a Canadian citizen?
Before hiring a Canadian immigration lawyer, it's better to understand the basics of the Canadian citizenship process.
2) Who is Involved in your immigration case?
Are you applying to Canadian immigration alone or with a family?
3) Why do you need a Canadian immigration lawyer?
Consider how unique your situation is. Having a lawyer walk you through the application procedure can be invaluable if you're seeking for residency and are unsure about your English language skills. They will defend your rights as an immigrant in addition to providing you with all the information you need.
FAQs on Immigration Law
How do I know if I qualify to immigrate to Canada?
Permanent residence can be obtained in one of three ways: economically, through the family class, or as a refugee. A discretionary path to permanent residency is also available through applications for humanitarian and compassionate reasons.

To find out if you fall under one of these categories, get in touch with the Calgary immigration lawyers listed above.
What is Express Entry?
Canada chooses candidates from the Express Entry pool via the system every few weeks based on a fluctuating point total. By rating candidates according to factors including age, education level, work experience, and language proficiency and allocating points based on each factor, Canada chooses economically established immigrants.
How long are processing times for immigration applications?
Depending on the category, the processing times for applications for permanent residency vary, but in general, they are moving more quickly now than in past years. Check the most recent processing timeframes for immigration here.
Final Thoughts
To cut the long story short, if you're looking for the best immigration law firms in Calgary and nearby, you may put your trust in these 10 Top Immigration Lawyers.
Disclaimer:
The above post is intended for general information only and does NOT constitute legal advice or a solicitation for investment. The information from this website must NOT be taken as personal advice given to the readers. This site or its owners are NOT affiliated, approved or endorsed by IRCC, the Canadian government or any immigration law firm. The official IRCC website is www.cic.gc.ca.