10 Best Immigration Lawyers in Montreal, Quebec (2023)
Bienvenue à Montréal! If you're dreaming of calling this vibrant city in Quebec home, you're in for a treat. Montreal, with its rich history, diverse culture, and the hum of life, is a fantastic place to be. But, making the move involves some legal know-how, and that's where immigration lawyers come in.
So, take a glimpse at our top picks for the 10 best immigration lawyers in Montreal, Quebec who offer a vast array of immigration services near you, along with post-immigration support as per individual needs.
These Quebec-based immigration law firms have been handpicked exclusively based on Business History, Public Reviews, Location, Range of Services, Fees, Paid or Free Consultations, Special Offers, Client Engagement, Awards & Recognition and other rating factors.
RELATED:
But before we go into the details, let us first understand how much an immigration lawyer service will cost you in Montreal.
Cost of Hiring an Immigration Lawyer in Montreal, QC
Many would-be immigrants still consider the Province of Quebec to be the best option to live permanently in Canada. The lawyers in Montreal can examine your situation and provide you with the finest advice on immigration.
If you want to speak with one of the attorneys but are unclear about which immigration category would be ideal for you in terms of cost and everything, below is a list of the most typical application types:
| Application Type | Avg. Professional Fee |
| --- | --- |
| Consultation | $220 – $400 (30 mins to 60 mins) |
| Quebec Experience Program | $2,000 – $3,000 |
| FST | $2,500 – $7,000 |
| CEC (Express Entry) | $2,500 – $7,000 |
| Family Sponsorship | $3,500 – $5,000 |
| Investor Application | $10,000 – $20,000 |
| QSW | $3,500 – $5,500 |
| Employer Specific Work Permit | $2,500 – $5,000 |
| Study Permit | $2,000 – $2,500 |
| Open Work Permit | $2,000 – $2,500 |
Note: Please note that the cost figures are indicative only. The Professional Fee does not constitute government charges. You can find more information on fees in the application guides.
Montreal's Top 10 Immigration Lawyers
Here's the list of ten immigration attorneys we've determined to be the best ones near you in Montreal, Quebec, Canada:
Gad Pariente (4.8/5)
CANADIM (4.7/5)
KLM Immigration Law (4.3/5)
Tiziana Aiello (4.5/5)
AZ Law Firm (4.7/5)
Saguy Barchichat (4.8/5)
MDL Immigration (4.6/5)
Brunel Immigration Avocats/Lawyers (4.7/5)
EXEO (4.4/5)
Primus Immigration (4.5/5)
1. Gad Pariente
Championing the legal expertise of trained immigration lawyers, Gad Pariente ensures that your Canadian immigration process proceeds without any major hiccups.
Canadian immigration specialist Gad Pariente, a member of the Quebec Bar Association, has more than a decade of expertise. He along with his staff provides their immigration clients with guidance on all the stages required to get citizenship and permanent residency in Canada thanks to their significant experience.
Gad Pariente Law Office can assist you with a variety of immigration-related difficulties, including determining your likelihood of immigration, guiding you through the entire immigration procedure, attending to all of your concerns, and providing solutions.
Hours
Monday

8:30 AM – 5:00 PM

Tuesday

8:30 AM – 5:00 PM

Wednesday

8:30 AM – 5:00 PM

Thursday

8:30 AM – 5:00 PM

Friday

8:30 AM – 5:00 PM

Saturday

Closed

Sunday

Closed
Highlights
10+ years of immigration law experience
Represent clients in appeal cases before all levels of immigration courts
Also files student visas, work permits, job offer validations, and sponsorship applications for spouses and relatives
Reviews
"Gad is best immigration lawyer I have ever seen. He is the only lawyer who cares about his clients and calls you to remind you if there is a deadline for something you need to submit. I really appreciate his patience and will always recommend him to anybody who needs a good lawyer." – Daniel
2. CANADIM
The Montreal, Quebec-based immigration law business CANADIM is highly known as one of the most reputable immigration law firms in Canada. They are experts in offering clear guidance and advocacy to all foreign nationals applying for immigration to Canada, whether it is on a permanent or temporary basis, as a worker, student, or tourist.
Lawyer Renaud Dery is an attorney and a member of the Quebec Bar Association. He is an experienced and competent Canadian immigration lawyer with an in-depth understanding of Canadian immigration law.
They are in the ideal position to assist you in achieving your immigration goals thanks to their robust staff of over 20 Immigration Lawyers, Regulated Canadian Immigration Consultants, Immigration Advisers, and Support Employees.
Hours
Monday

9:00 AM – 5:00 PM

Tuesday

9:00 AM – 5:00 PM

Wednesday

9:00 AM – 5:00 PM

Thursday

9:00 AM – 5:00 PM

Friday

9:00 AM – 5:00 PM

Saturday

Closed

Sunday

Closed
Highlights
Provide free online consultations and assessment tools
Assist you in avoiding wasting time and money on applications that are rejected
Dispense stress-free, detailed instructions
Reviews
"My partner and I had planned on moving to Canada for a few years but had no idea where to start, as the process seemed very overwhelming. After doing research and having consultations with a couple of immigration lawyers, we decided to hire Canadim. Our consultation with Renaud left us feeling very positive and excited!
They ensured us as long as we are honest there is no reason to be worried about our application. It was a great feeling to be able to have full trust in our lawyers. Jasmine, our case manager, provided great service. Her attention to detail and willingness to submit our application ASAP was greatly appreciated, as we received my partner's PR in record time (in 3.5 months). Jasmine was very communicative and answered our emails sometimes within minutes. We had a great experience and we can not recommend them enough.
Thank you Jasmine! Your kindness and patience made all the difference in getting us through this stressful process." – Sara Gettings
3. KLM Immigration Law
| | |
| --- | --- |
| BEST KNOWN FOR | Temporary Resident Permit, Criminal Rehabilitation, Study Visa, Work Visa, Quebec Immigrant Investor Program |
| IMMIGRATION LAWYER | Marina Minukhin |
| WEBSITE | https://www.klmimmigration.com/ |
| EMAIL | info@klmimmigration.com |
| TELEPHONE | +1 888-603-3003 |
| LOCATION | 407 McGill St Suite 700, Montreal, Quebec H2Y 2G3, Canada |
KLM Immigration is a boutique law firm located in Montreal, Quebec, and in Los Angeles, California which practices exclusively in immigration law. Their lawyers are licensed to practice law in both Canada and the US, and dedicate their practice on all matters relating to immigration. 
Attorney Marina Minukhin is a founding partner of KLM Immigration Law. She spent a number of years working as an immigration lawyer before joining KLM Immigration, where she specialised in all facets of Canadian immigration law, particularly in cases involving criminality, inadmissibility, and rehabilitation for foreign clients from the US, France, the UK, Australia, and Ireland.
The major highlight of KLM Immigration Law is that they provide their customers with inexpensive flat-fee rates. Before starting any work on your behalf, they take care to thoroughly address any questions you may have regarding the financial issues involved. This way, you can rest easy knowing there won't be any unpleasant surprises.
Hours
Monday

9:00 AM – 4:00 PM

Tuesday

9:00 AM – 4:00 PM

Wednesday

9:00 AM – 4:00 PM

Thursday

9:00 AM – 4:00 PM

Friday

9:00 AM – 4:00 PM

Saturday

Closed

Sunday

Closed
Highlights
Provide initial FREE consultation
Offer personalized assistance, tailored to your unique needs and expectations throughout the entire immigration process
Deliver services in a timely manner and for a competitive, flat-rate fee
Reviews
"Ms. Marina is one of the best people I have ever worked with. Extremely helpful throughout the whole process. I wasn't excepting somethings to be done so fast. She was on top of everything. Anytime, I needed help or had question she responded back fast and with detailed information. I highly recommend her and KLM. I am soo glad that I went with KLM and Marina. She made everything easy and fast. Thank you so much Marina." – Amarjit Kaur
4. Tiziana Aiello
| | |
| --- | --- |
| BEST KNOWN FOR | Canada Temporary Visas, Canada Permanent Immigration, Quebec Immigration |
| IMMIGRATION LAWYER | Tiziana Aiello |
| WEBSITE | https://immigrationlawyerquebec.com/ |
| EMAIL | info@immigrationlawyerquebec.com |
| TELEPHONE | +1 514-270-2888 |
| LOCATION | 410 Rue Saint-Nicolas #236, Montréal, QC H2Y 2P5, Canada |
The Law office of Tiziana Aiello endeavours to provide the best immigration lawyer-client relationship experience in Montreal. Whether you are looking for assistance with your permanent residence application or temporary resident visa application, they can take good care of you.
Tiziana obtained both her Common Law and Civil Law degrees from the University of Ottawa's National Program. In 1998, she joined the Barreau du Quebec, and in 2002, she joined the Law Society of Upper Canada. She represents clients in all immigration and citizenship cases such as sponsorship appeals, detention reviews, and refugee hearings before the Immigration and Refugee Board's three divisions.
The law firm pledge to be there for you at every turn and to provide you with the individualised, one-on-one attention you require!
Hours
Monday

9:00 AM – 5:00 PM

Tuesday

9:00 AM – 5:00 PM

Wednesday

9:00 AM – 5:00 PM

Thursday

9:00 AM – 5:00 PM

Friday

9:00 AM – 5:00 PM

Saturday

Closed

Sunday

Closed
Highlights
High quality yet affordable legal representation
Lawyer is fluent in English, French and Italian languages
Also assists clients with various immigration applications, including work permits, family sponsorships, study permits etc
Reviews
"Tiziana Aiello is an absolutely wonderful immigration lawyer I would recommend to anyone in my acquaintance. I have engaged her services for both a temporary residence extension application and a permanent residency application; and her diligence, careful attention to detail, and vast knowledge made the entire immigration process stress-free and smooth.
She always knew what documents to include, how to properly fill out the forms and has always been available to answer any questions I might have had. All phone calls and emails were responded to in a swift and timely manner. Tiziana is a calm and confident lawyer who never fails to put you at ease, especially when it concerns something as anxiety-inducing as immigration it is very important to work with someone you can trust. She is definitely a lawyer you can have confidence in, I simply cannot recommend her enough." – Anchala
5. AZ Law Firm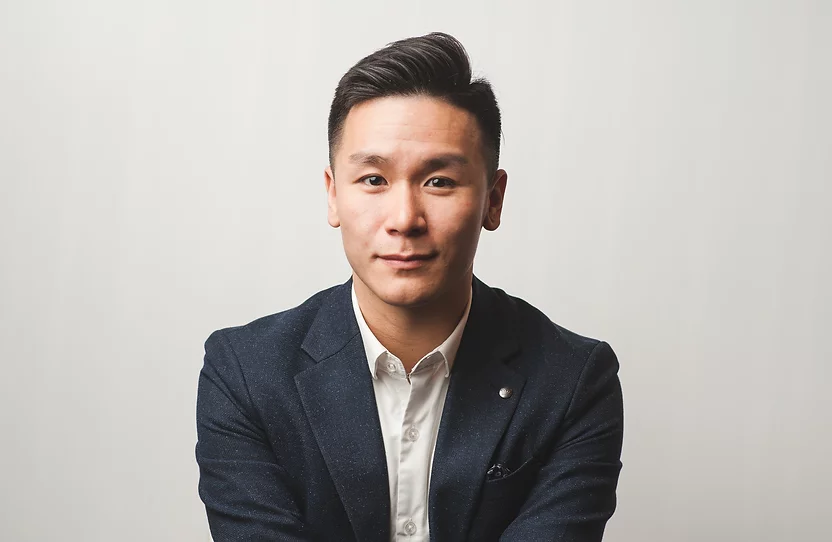 | | |
| --- | --- |
| BEST KNOWN FOR | Immigration Law, Business Law |
| IMMIGRATION LAWYER | Alex Lu |
| WEBSITE | https://www.azlawfirm.ca/ |
| EMAIL | info@azlawfirm.ca |
| TELEPHONE | +1 514-398-0080 |
| LOCATION | 2130 Mackay St Suite 2, Montreal, Quebec H3G 2J1, Canada |
AZ Law Firm is a boutique service provider led by a world-class team of legal specialists in Montreal. Since they only work with a select few clients, they can devote more time to each application. As such, they better serve their customers than many other lawyers in the city.
Alex Lu is a registered Lawyer, a member of the Bar of Québec and the AQAADI (Québec Immigration Lawyers Association). He graduated from the University of Ottawa with a law degree and went on to the University of British Columbia to deepen his studies in Canadian immigration law.
Another highlight is that Alex and Zheng come from a family of immigrants. So, they are aware of the pressure that comes with moving to a new nation and the challenging paperwork that follows.
Hours
Monday

9:00 AM – 5:00 PM

Tuesday

9:00 AM – 5:00 PM

Wednesday

9:00 AM – 5:00 PM

Thursday

9:00 AM – 5:00 PM

Friday

9:00 AM – 1:00 PM

Saturday

Closed

Sunday

Closed
Highlights
No pressure or sales tactics
Fees are clear and transparent so that you pay for what you deserve
Services are offered in multiple languages – French, English and Mandarin
Reviews
"I had Mr. Alex Lu as my lawyer – He was great ! He responds to all your questions within a few hours – very professional and polite. I'd recommend anyone to use their services – great people to assist you in your immigration processes. My friends had other lawyers and they always complained how much time it took their respective lawyers to respond to their emails. You cannot go wrong with AZ Law firm. :)" – Neha
6. Saguy Barchichat
Located at the centre of downtown Montreal, the Law Offices of Saguy Barchichat specialize in all matters related to immigration to Canada, including family sponsorship, skilled worker applications, immigration appeals and hearings.
Saguy Barchichat and the team combine their legal knowledge, innovative ideas, and unwavering resolve to help their clients stay in the lead. They handle the full immigration procedure from start to finish, freeing you to concentrate on other crucial issues like your children's education, housing, and employment.
Moreover, they listen to their clients and keep the lines of communication open and active to ensure a clear understanding of potential immigration issues and tasks at hand.
Hours
Monday

8:30 AM – 6:00 PM

Tuesday

8:30 AM – 6:00 PM

Wednesday

8:30 AM – 6:00 PM

Thursday

8:30 AM – 6:00 PM

Friday

8:30 AM – 6:00 PM

Saturday

Closed

Sunday

Closed
Highlights
A bilingual boutique law firm based in Montreal, Quebec, Canada
Offers unparalleled legal representation across a comprehensive range of legal practice
Well-earned reputation as a lawyer for prompt service delivery
Reviews
"I can't say enough positive things about Me Barchichat! He answered all of my inquiries about my PR application in a straightforward and timely manner. He outlined the application process step-by-step from the beginning, including the documentation I must prepare and submit for each phase of the procedure. He assisted me in getting my PR application accepted! Since they made the entire process so easy and stress-free, I honestly could not have done it without him and his crew." – Tanvi
7. MDL Immigration
Next, we have on the list is MDL Immigration. Immigration attorney Mathieu Di Lullo practises in Montreal and assists clients with a variety of immigration-related issues. Since 2012, he has handled hundreds of immigration cases, both ordinary and complex, and helped clients get temporary and permanent immigration to Canada.
Mathieu Di Lullo graduated from the University of Montreal with a degree in civil law and the University of Ottawa with a doctorate in law. He has handled cases favourably before the Immigration Appeal Division of the Immigration and Refugee Board of Canada, the Quebec Superior Court, as well as numerous other administrative and civil bodies.
That being said, don't take our word for it. Contact MDL Immigration and experience their fabulous service by yourself!
Hours
Monday

8:30 AM – 4:30 PM

Tuesday

8:30 AM – 4:30 PM

Wednesday

8:30 AM – 4:30 PM

Thursday

8:30 AM – 4:30 PM

Friday

8:30 AM – 4:30 PM

Saturday

Closed

Sunday

Closed
Highlights
Member in good standing of the Quebec Bar, the Association of Quebec Immigration Lawyers (AQAADI)
Also a founding member of the Canadian Immigration Lawyers' Association (CILA)
Fluent in English and French and conversant in Italian
Reviews
"Mathieu is an excellent immigration attorney. Being a lawyer myself, I used Mathieu's legal assistance in my own immigration case. Because of Mathieu's obvious competence, my matter was handled swiftly and without any problems. Throughout the procedure, Mathieu was consistently personable, accommodating, and knowledgeable. Working with him was enjoyable, and I wouldn't think twice about recommending him to anyone in need of help with Canadian immigration issues." – Jessica Chan
8. Brunel Immigration Avocats/Lawyers
| | |
| --- | --- |
| BEST KNOWN FOR | Individual Immigration, Business Immigration |
| IMMIGRATION LAWYER | Rosalie Brunel |
| WEBSITE | https://brunelimmigration.com/ |
| EMAIL | rosalie@brunelimmigration.com |
| TELEPHONE | +1 514-316-9255 |
| LOCATION | 3575 Boul. Saint-Laurent #507, Montréal, QC H2X 2T7, Canada |
This yet another client-friendly immigration lawyer is the perfect place to check in for competent and tailored legal services related to Canadian immigration and citizenship.
Rosalie founded Brunel Immigration lawyers in 2009. She is the kind of lawyer who has been working tirelessly in the field of immigration law for 15+ years. She has vast experience in promptly resolving contentious immigration cases and a good understanding of the Canadian and Québec immigration programs.
They will be there to support you as you work toward your objectives, whether they are for a short-term contract or a permanent life shift. You will be able to relax and enjoy every moment in your journey.
Hours
Monday

9:00 AM – 5:00 PM

Tuesday

9:00 AM – 5:00 PM

Wednesday

9:00 AM – 5:00 PM

Thursday

9:00 AM – 5:00 PM

Friday

9:00 AM – 5:00 PM

Saturday

Closed

Sunday

Closed
Highlights
Law firm working exclusively in Canadian immigration and citizenship
Act with honesty, competence, and friendliness
Provide direct line of communication with the lawyer
Reviews
"I highly recommend the services of Brunel Immigration and Ms. Rosalie Brunel – they provided great support and made the whole process smooth and transparent. I got my permanent residency last week and couldn't be happier with how the process went at every stage!" – Marija
9. EXEO
| | |
| --- | --- |
| BEST KNOWN FOR | Canada, US, Europe Immigration Lawyers |
| IMMIGRATION LAWYER | Francis Tourigny |
| WEBSITE | https://www.exeo.ca/ |
| TELEPHONE | +1 514-657-2325 |
| LOCATION | 417 Rue Saint-Pierre #608, Montreal, Quebec H2Y 2M4, Canada |
Settling in a new country is a daunting task. So, Exeo takes a step forward and handles all immigration matters; helping you navigate the complex and often changing rules of immigration.
Montreal Immigration lawyer Francis Tourigny is a member of the Quebec Bar. He previously worked for one of the top business immigration organisations in Hong Kong before starting EXEO. There, he assisted hundreds of people with their immigration to Canada and the US.
He along with his amazing team can assist you in learning about and putting into action all of your immigration options, whether they are for a job, education, or just a visit. You'll have a solid team behind you, made up of experts who genuinely care about you and your immigration needs.
Hours
Monday

9:00 AM – 5:30 PM

Tuesday

9:00 AM – 5:30 PM

Wednesday

9:00 AM – 5:30 PM

Thursday

9:00 AM – 5:30 PM

Friday

9:00 AM – 5:30 PM

Saturday

Closed

Sunday

Closed
Highlights
A USA & Canadian immigration specialist law firm
Help in discovering hassle-free routes for investors to settle permanently in Canada or in the U.S.
Multi-lingual staff offering services in English, French, Spanish and other languages
Reviews
"EXEO is incredible. Their lawyers are all friendly and competent. I sincerely thank them. Every employee I have dealt with has been exceedingly considerate. I will absolutely refer my friends to EXEO, and I will return to them if I need assistance with any paperwork." – Quang Tran
10. Primus Immigration
Last but not least, Primus Immigration has also made it into the best immigration lawyers in Montreal, thanks to their honest and successful representation of their clients. Led by Isabel J. De Oliveira, an attorney, this law firm can offer professional counsel and direction throughout an immigration procedure that can occasionally be very challenging, time-consuming, and demanding.
With more than 30 years of successful cases under her belt, Isabel de Oliveira has the qualifications, resources, and know-how to assist you in immigrating to Canada. She is a member of the Quebec Bar (Barreau du Quebec)and the Quebec Immigration Lawyers Association (AQAADI) ensuring a service of excellence every step of the way.
Fill the assessment form and their experts will help you find out the easiest pathway to immigrate!
Hours
Monday

9:00 AM – 4:00 PM

Tuesday

9:00 AM – 4:00 PM

Wednesday

9:00 AM – 4:00 PM

Thursday

9:00 AM – 4:00 PM

Friday

Closed

Saturday

Closed

Sunday

Closed
Highlights
Offer clients highly professional advice, support and guidance
Provide services to customers around the world
Has established a network of international contacts, as well as global representative offices
Reviews
"The staff at Primus Immigration was really beneficial throughout the entire procedure. They gave us a thorough explanation before we started about what to do, what to expect, and how to be as prepared as possible before applying. After we applied and received our ITA, the team was consistently incredibly helpful and responded to all of our questions promptly.
They provided us with excellent advice on how to present our case more effectively and assisted us in creating paperwork that was as thorough and understandable as possible. Primus Immigration and Isabel J. de Oliveira were our first choices for representation, and we are grateful for all of their assistance during this process." – Janette Alle Tamer
Process of Immigrating to Quebec as QSW
Quebec and the Canadian government have a unique immigration pact. The province has its own guidelines for selecting immigrants who will fit in nicely.
Here is the two-stage application procedure for Quebec Skilled Workers who desire to live in Montreal or any part of Quebec and become permanent residents of Canada:
Firstly, For a Quebec Selection Certificate (CSQ), submit an application to the Quebec government.

You will be judged by the Province of Quebec according to its own regulations.
After that, you will get a certificate demonstrating that you have been granted immigrant status by the Province of Quebec.

Secondly, You must submit a permanent residency application to IRCC if the Province of Quebec selects you and issues you a CSQ.
Please note that these guidelines are exclusively applicable to your application for permanent residence in Quebec.
Frequently Asked Questions
Do Montreal immigration lawyers provide assistance with asylum cases?
Yes, immigration lawyers in Montreal can help individuals seeking asylum navigate the complex legal requirements and present a strong case. They gather evidence, prepare affidavits, and represent clients in asylum hearings.
How do Montreal immigration lawyers communicate with clients residing outside Canada?
All well-reputed lawyers like the ones listed above, communicate with clients in a variety of ways in order to collect and exchange information. This largely includes:

– Telephone
– E-mail
– Instant Messenger
– Skype
– Courier
– Fax

And where necessary the Montreal (Quebec) law firms also use the assistance of interpreters and translators to better serve their clients globally.
Can a immigration law firm in Montreal, QC help with visa overstays?
Indeed, Montreal immigration attorneys can offer advice on how to handle overstays on visas and help avert deportation. They might look into alternatives including requesting a waiver, changing their status, or extending their visa.
Does Quebec have different immigration laws?
Quebec has its own immigration laws that are specific to the province, thus anyone interested in relocating there would need to use their special application processes. Candidates chosen by the Quebec Ministry of Immigration (MIFI) are those thought to have the best chance of settling in the province with a French-speaking majority.
How are legal fees determined?
The cost of legal services is determined by the unique requirements of each client. Clients are typically given a price quote for the work to be done. Legal fees are collected in addition to disbursements, filing costs, and taxes, where necessary.

Additionally, a schedule of when each payment is due is sent to the clients by the immigration attorney.
Is it possible to switch immigration lawyers during an ongoing case?
Yes, you can switch attorneys, but you must do it correctly to prevent any bad effects on your case. Make sure your case files are transferred smoothly and send written notices to both the new and the old attorney.
Our Final Thoughts
So, there you have it! Thinking about moving to Montreal? It's a fantastic city with lots of cool stuff. We talked about the top ten immigration lawyers in this post – the experts who can help you figure out the legal things.
Whether you're into Montreal's art scene, yummy food, or just the friendly vibes, these 10 lawyers are ready to make your move easier. Here's to the legal pros who can make your dream of living in Montreal come true. Good luck on your new adventure!
---
Are you one of the lawyers we've been talking about? Congrats on being featured. Feel free to download and proudly showcase this badge on your website, demonstrating your esteemed recognition as one of the top immigration lawyers in Montreal, Quebec.
Want your immigration firm to stand out and attract more clients in today's competitive market? Give your business the spotlight it deserves with our exclusive Featured Listings.

For less than $7 a day, you can secure a prime spot at the top of our organic listings for a month, ensuring that your firm is the first thing potential clients see when searching for immigration services in Montreal. This premium placement will increase your visibility and credibility, driving more traffic to your firm's website and ultimately leading to increased client inquiries.

Reserve your Featured Spot today by sending us an email, and make a lasting impression in the minds of those seeking expert immigration assistance!