5 Best Immigration Consultants in Saskatoon, SK (2023)
Take a glimpse at our top picks for the 5 Best Immigration Consultants in Saskatoon, SK who can help you with your Permanent Residence, Work and Study Permits, Visitor Visas, Temporary Residence etc.
These certified immigration consulting organizations have been handpicked exclusively based on Business History, Public Reviews, Location, Range of Services, Fees, Paid or Free Consultation, Special Offers, Client Engagement, Awards & Recognition and other rating factors.
Saskatoon's Top 5 Immigration Consultants
Searching for an immigration consultant near me? Here's the list of five top-rated immigration counsellors that you could find in Saskatoon, Canada:
| S. No. | Immigration Consulting Firms | Ratings |
| --- | --- | --- |
| 1 | SIECSI | 4.8/5 |
| 2 | Alexene Immigration | 4.4/5 |
| 3 | Universal Immigration Consultancy | 4.5/5 |
| 4 | Purbl Immigration Consulting Inc. | 4.2/5 |
| 5 | Kals Immigration | 4.6/5 |
5 best immigration consultants near me
1. SIECSI
Saskatoon Immigration & Employment Consulting Services Inc. (SIECSI) was established in 2006 as a full-service immigration firm in Saskatchewan, Canada. It is federally and provincially licensed, which is required for immigration services and can offer legitimate immigration counselling across Canada.
If you're looking for any kind of assistance for SINP, this is it. Mr. Daniel Hirschkorn is a reputed immigration consultant who is associated with the College of Immigration & Citizenship Consultants, L3 RCIC-IRB Unrestricted Practice, Saskatchewan Immigrant Nominee Program (SINP) licensed Immigration Consultant, and Saskatchewan Immigrant Nominee Program (SINP) licensed Recruiter.
Their client portfolio includes some biggies like FFUN Group, Sheraton Hotel, Airline Hotels, Subway Restaurant, Original Joes, Prairie Steel and many others.
Consultancy Reviews
Daniel and his team have been a great help. They are responsive, organized and professional. They take care of all the forms and ensure a stress-free process for me. I got my PR within 1 year during the pandemic. It's a long time but all the papers were done/submitted fast and accurately and all I did was wait patiently.

I'd recommend Daniel and his team to be your go-to immigration consultant.

Chelsea
CHECK THIS OUT – REVIEWS OF TOP 5 IMMIGRATION LAWYERS IN SASKATOON
ALSO READ – REVIEWS OF TOP 5 IMMIGRATION CONSULTANTS IN REGINA
2. Alexene Immigration
Be sure to check in at Alexene Immigration, Saskatoon for specialized immigration services that they offer for Canadian Employers, Canadian Residents and Citizens, Temporary Foreign Workers and for people who dream of Visiting, Immigrating and Living in Canada.
Arlene Ruiz is a renowned immigration consultant in Saskatoon, SK. Arlene immigrated to Canada in 1994 from the Philippines, and having gone through the immigration process herself, she understands the ins and outs of the process.
Highlights of the Firm
More than 5 years of experience in Canadian Immigration
Trained, certified and well-equipped staff to handle different immigration needs
Offer consulting services to all individual and corporate clients locally and globally
Consultancy Reviews
My wife and I would like to personally thank You for guiding us through her sponsorship. After a consultation with MS. Arlene, one of our dreams come true. It's a very smooth process. We trust you a lot 'coz you were with us every step of the way. We now, are together and have our residency and it has opened new doors for us, and my wife and I are both thrilled about our new prospects in Canada. Looking forward for more transactions with you..

John Jayson
3. Universal Immigration Consultancy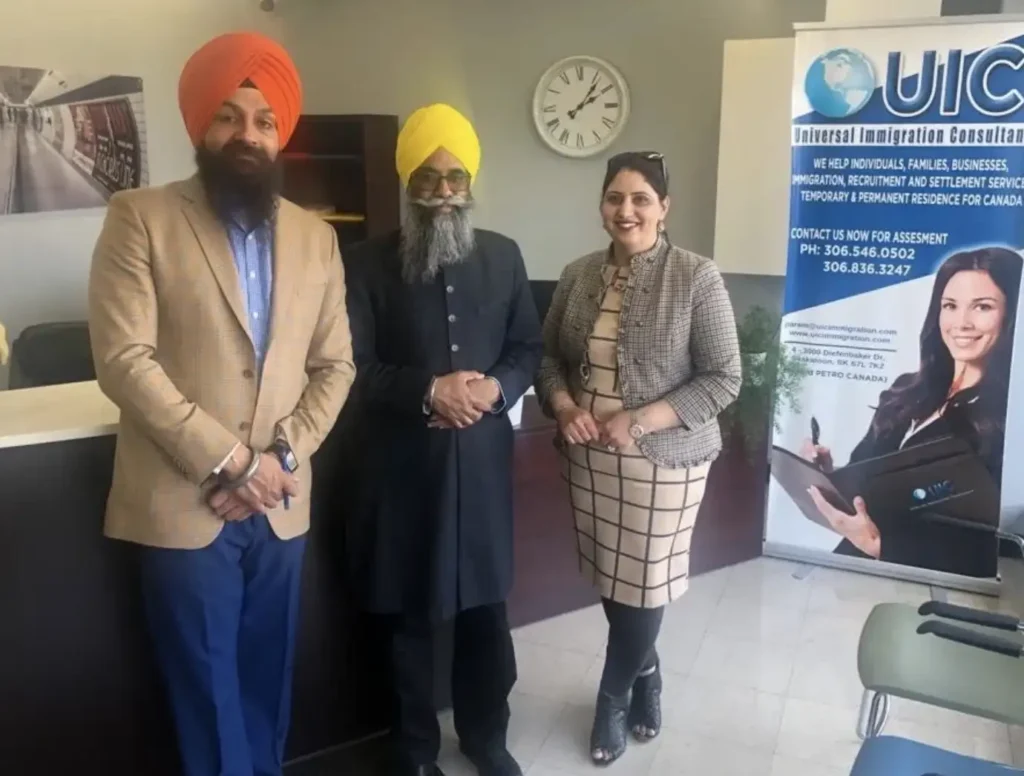 | | |
| --- | --- |
| BEST KNOWN FOR | SINP, Express Entry, PNP, Visitor Visa, Study/Work Permit |
| IMMIGRATION CONSULTANT | Paramjit Kaur |
| WEBSITE | https://www.uicimmigration.com/ |
| TELEPHONE | +1 306-546-0502 |
| LOCATION | 4-3000 Diefenbaker Dr, Saskatoon, SK S7L 7K2, Canada |
The next on the list of best immigration consultants in Saskatoon is Universal Immigration Consultancy. It is another trusted and experienced full-service immigration company licensed both federally (ICCRC) and provincially.
Paramjit Kaur is a member in good standing of the College of Immigration and Citizenship Consultants and represents Canadian universities, colleges, and institutions as a Regulated Canadian Immigration Consultant.
UIC provides knowledgeable and trustworthy assistance to aspirants interested in Canadian immigration, business, and higher education.
Highlights of the Firm
Saskatchewan Immigrant Nominee Program (SINP) licensed Consultant and Recruiter
Active involvement in the local community
Consultancy Reviews
UIC consultant is the best. It will give you good advice on how your applications will be accepted and completed. We applied in 2021 and now we are halfway through processing our applications a believable how fast it's that. Thank you to Paramjit and the staff who work so well. Keep up the good work! ❤️

Lisa Ali
4. Purbl Immigration Consulting Inc.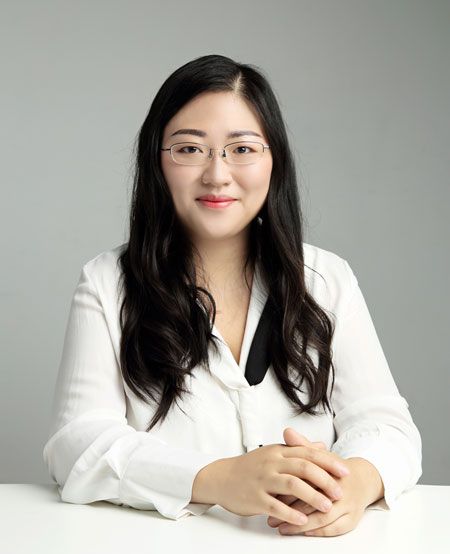 | | |
| --- | --- |
| BEST KNOWN FOR | Immigration Services, Recruitment Services |
| IMMIGRATION CONSULTANT | Hanyu Wang |
| WEBSITE | https://purblimmigration.com/ |
| EMAIL | info@purblimmigration.com |
| TELEPHONE | +1 306-986-5192 |
| LOCATION | Acadia Business Center, 3337B 8 St E Unit 208, Saskatoon, SK S7H 4K1, Canada |
Canada is a dream country with 150 years of immigration history. Purbl Immigration Consulting Inc. is among the best-licensed immigration consultants both federally with ICCRC, and provincially in Saskatchewan with SINP that can make your dream come true.
Hanyu is a member in good standing of the ICCRC and practises in all areas of immigration law. She aided Saskatchewan legal offices prior to establishing Purbl Immigration Consulting Inc. in cases involving, but not limited to, real estate, business transactions, estate planning, corporate law, and immigration issues.
From teaching you how to create your CV and Cover letters to help you secure the legal documentation you need to work in Canada, every move you take will be aimed at assisting you in building a successful career in Canada.
Moreover, Purbl is a registered recruiter in Saskatchewan, they are very familiar with the local recruiting policies and job market conditions for foreign workers.
Highlights of the Firm
Offers a full range of immigration law-related services to anyone from inside and outside of Canada
Licensed federally with ICCRC, with the exception in Quebec, as well as registered provincially in Saskatchewan
Consultancy Reviews
Great service. I went there for asking SINP new measures last week. It is a reliable immigration company, and it also has licensed consultant. I found their services and suggestions very professional.

Yurong Wei
5. Kals Immigration
Mr. Gurpartap Kals and Sandeep Kals started Kals Immigration in 2020 with the intention of giving immigration aspirants the appropriate counsel, expert advice, and apt solutions to help them succeed in their goals.
In recent times, they have gained a reputation as a world-class immigration consultant in Saskatoon with tailored immigration solutions for everyone.
Whether it is Student visas, Tourist visas, Express Entry programs or Super visas and Provincial designated programs; Kals Immigration counsellors have you covered!
Highlights of the Firm
Reliable immigration consultants to handle your immigration case
Process your visa application with their experienced registered agents
Provides FREE Online Visa Assessment
Consultancy Reviews
I appreciate Gurpartap & Sandeep Kals as they were so helpful while answering my tons of questions regarding PR and provided the assessment patiently & I count myself lucky to find such brilliant consultants like you guys.

Amarpreet Singh
Final Thoughts on Saskatoon Immigration Consultant
To sum it up, if you're looking for a reputable immigration consultancy in Saskatoon and nearby, you may place your trust in these 5 Top Immigration Consultants.
Always make sure to verify that your immigration consultant is authorized—they are licensed and "active"—by using the public search register.
Disclaimer:
The above post is intended for general information only and does NOT constitute legal advice or a solicitation for investment. The information from this website must NOT be taken as personal advice given to the readers. This site or its owners are NOT affiliated, approved or endorsed by IRCC, the Canadian government or any immigration law firm. The official IRCC website is www.cic.gc.ca.