TOP 4 Best Immigration Lawyers in Etobicoke, ON
Last updated on January 3rd, 2023 at 05:31 am
Take a glimpse at our top picks for the 4 best immigration lawyers near Etobicoke, Toronto who have decades of experience dealing with Canadian and US immigration law issues.
These Toronto immigration law firms have been handpicked exclusively based on Business History, Public Reviews, Location, Range of Services, Fees, Special Offers, Client Engagement, Awards & Recognition and other rating factors.
Etobicoke's Top 4 Immigration Lawyers
Searching for an immigration lawyer near me? Here are the four top-rated immigration attorneys that you could find in Etobicoke, Tornto, Canada:
| S. No. | Immigration Law Firms | Ratings |
| --- | --- | --- |
| 1 | Sikand Immigration Law | 4.7/5 |
| 2 | Sobirovs Law Firm | 4.2/5 |
| 3 | Naqvi & Associates | 4.0/5 |
| 4 | Sarao Law Office | 4.4/5 |
4 best immigration lawyers near me
1. Sikand Immigration Law
| | |
| --- | --- |
| BEST KNOWN FOR | Individual, Business, Family Immigration |
| IMM LAWYER | Immi Sikand |
| WEBSITE | https://sikandlaw.com/ |
| EMAIL | info@sikandlaw.com |
| TELEPHONE | +1 647-875-2114 |
| LOCATION | 3250 Bloor St W Suite 600, Etobicoke, ON M8X 2X9, Canada |
Focused on Canadian and US immigration law, Sikand Immigration Law is among the best law firms in Etobicoke, Ontario. Their wealth of knowledge enables them to comprehend their customers' demands and offer them smart, individualised immigration services that support their goals.
The immigration procedure is becoming more complicated, making it crucial to manage it with the help of an experienced attorney like Immi Sikand who is knowledgeable about immigration laws and their ramifications.
Highlights
Focused on Canadian and US immigration law
Provide strategic, personalized immigration services
FREE Parking behind office building
Reviews
It was an absolute pleasure to work with Sikand Immigration Law. We always felt incredible support and guidance as we worked on our immigration journey. The service we received, went well beyond our expectations. Through the partnership that we established, we reached a positive decision on our application. We will be forever grateful for the guidance and support we received.

David
2. Sobirovs Law Firm
Sobirovs Law Firm is another best immigration lawyer in Etobicoke offering hassle-free immigration for foreign & Canadian companies, business owners & investors.
They are aware of how time-consuming, information-intensive, uncertain, and stressful the immigration process is. Because of this, they developed the procedures and frameworks that make sure you get assistance during each stage of the application process that is catered to your needs.
Highlights
Help business owners, entrepreneurs and investors to obtain permanent residency and Canadian citizenship
Instant Free Assessment
Fluency in foreign languages including Turkish, Vietnamese, Russian, Spanish, Filipino, Arabic, Mandarin, Cantonese, Uzbek and Tajik
Offer 1-hour strategy-oriented meeting
Lawyers provide comprehensive Canadian business immigration law guidance
Reviews
Extremely satisfied with the professionalism, expertise, efficiency, speed and thoroughness with which my file was managed. Their response times were fantastic (especially during a high-stress period), their quality of work was phenomenal, and their willingness to go the extra mile (without hidden costs, no less!) to prepare me for my work permit interview was unmatched. I strongly recommend Sobirovs Law Firm to anyone seeking immigration legal counsel as it relates to Visa services.

Ronnel
3. Naqvi & Associates
| | |
| --- | --- |
| BEST KNOWN FOR | Canadian Immigration Counsel |
| IMM LAWYER | Ali Naqvi |
| EMAIL | alinaqvi@rogers.com |
| TELEPHONE | +1 416-234-0514 |
| LOCATION | 4953 Dundas St W Suite 106, Etobicoke, ON M9A 1B6, Canada |
Reviews
Ali Naqvi is a very professional and excellent immigration lawyer. His candid advices and services are worth taking. I have referred him to a lot of people and they found him the best. Highly recommended!!!

Syed Ali
4. Sarao Law Office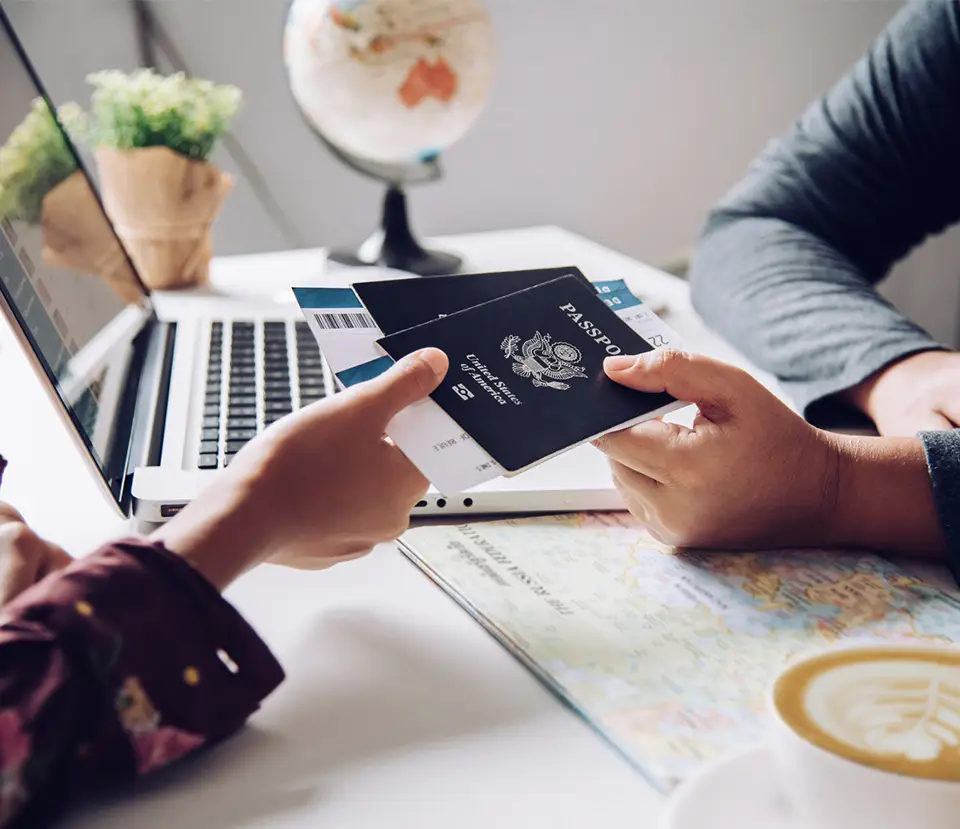 Sarao Law Office can take care of all of your immigration requirements and needs to guarantee the greatest results. They can be your trusted guide through the complex immigration process and help you with any lingering issues.
With regard to all facets of immigration, including spousal sponsorship, family class sponsorship, visitor visas, skilled worker visas, work permits, permanent resident card renewals, citizenship, and refugee problems, their immigration lawyer and consultants can help.
Reviews
Absolutely perfect legal advice at very reasonable rates. They are so helpful and legally/professionally accurate. It is a wise decision to choose them as attorney.

Harinder
Final Thoughts on Etobicoke Immigration Lawyer
In a nutshell, if you're looking for a trusted immigration lawyer in Etobicoke, Toronto and nearby, look no further than these 4 Top Immigration Law Firms.
Disclaimer:
The above post is intended for general information only and does NOT constitute legal advice or a solicitation for investment. The information from this website must NOT be taken as personal advice given to the readers. This site or its owners are NOT affiliated, approved or endorsed by IRCC, the Canadian government or any immigration law firm. The official IRCC website is www.cic.gc.ca.